(Buenos Aires | Argentina )
Amauta Spanish School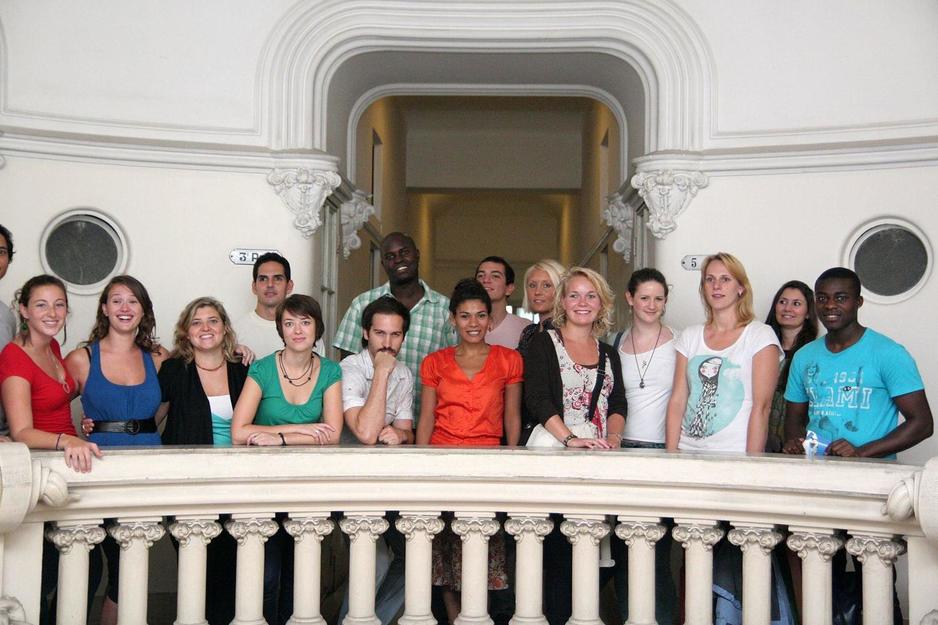 About
Amauta Spanish School

AMAUTA Spanish School │ Language Expert in Latin America │Travel Arrangements & Cultural Tours

OUR MISSION
Creating long life experiences together with students and clients from all over the world and providing international travellers with the chance to explore the beautiful cultures of South America while taking part in an accredited Spanish program.

AMAUTA offers High Quality Spanish Programs in 2 attractive Locations in South America.


OUR STORY & LOCATIONS

CUSCO │ Peru
Our story started in Cusco, the ancient centre of the Inca Empire high in the Andes mountains with the opening of the first AMAUTA Spanish School in 1996. A visit to Cusco allows travellers an insight on the fascinating traditions of the Inca in Peru. In order to provide our students a complete experience of the beautiful and diverse Peruvian culture, AMAUTA also offers Spanish programs in the Sacred Valley of the Inca, close to Cusco, and in the Peruvian Amazon.

BUENOS AIRES │ Argentina
The doors of the second AMAUTA School opened in 2008 in Buenos Aires - located in the city centre in an historic building that fits right into the romantic charm of the city. Enjoy fun Spanish programs while immersing in the colourful hot-spot of Argentina, experiencing Tango, architecture and food culture of Buenos Aires.


OUR COURSES
The AMAUTA Spanish courses are designed to interactively improve our students´ language abilities and promote cultural immersion through a series of classes on local society and traditions.

AMAUTA is proud to be the partner of various important North American Agencies such as Youth International, Language International, NRCSA, Language Link and Spanish Abroad. We also work with several important European travel organizations such as Travel Works and Boa Lingua.

Every year we welcome several groups of students coming from renowned Universities of the United States, amongst them Bentley University, Baker University, Hartwick College, Ridgeview Classical College, the College of USAFA, Palomar College at San Marcos and Fox Valley College.


VOLUNTEERING & EXCURSIONS
AMAUTA runs a recognized Volunteer Program, both in Cusco and Buenos Aires, that offers students the possibility to engage in many safe and reliable projects revolving around social work, education, tourism and cultural work.

Our Spanish School AMAUTA is joint with the Travel Agency Dos Manos. This way, we can offer customized tour packages to our students and accommodate their individual travel plans into the Spanish program. Let us help you with the booking of your flights, hotel reservations. Enjoy cultural excursions and many adventurous sports such as rafting and trekking.


ACCOMMODATION
We offer accommodation options both in Cusco and Buenos Aires. Stay with a lovely local family in Buenos Aires or Cusco - Share a room with other AMAUTA students in our private residence (Cusco) or stay at a shared apartment (Buenos Aires) – all options are located in the city centres.


CONTACT US
Our friendly staff at AMAUTA will assist you with whatever you may need regarding your journey, whether that be planning your trip, selecting the perfect Spanish program, finding the best excursion, preparing for your volunteer experience or assistance at your destination!

Activities
Cooking
Cultural tourism (theater, museum, etc.)
Art history
Local cultural events (festivals, etc.)
Theatre
Culture Shock presentation
Rock climbing
University student social events
Music
Literature
Volunteering
On campus events
Photography
Dancing
Oenology / Enotourism
History
Historical sightseeing
Hiking
Accommodation
Host family accommodation without students of same native language
Host family accommodation
Student Residence
Shared Apartment
Additional Services
Student counselling
Airport/Station transfer
Sports
Riding
Mountaineering
Dance
Climbing
Work and Further Studies
Work experience / internship with local companies
Courses
Brochures
Reviews
What students are saying
Sort By:
Videos
This school hasn't added any videos
Get Price