(Lviv | Ukraine )
International House Lviv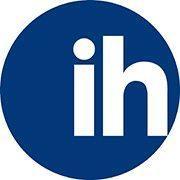 About
International House Lviv
International House offers courses of Ukrainian and Russian for foreigners. As mostly we have one-to-one or two-to-one classes, we take into account the clients' needs, their previous language learning experience and priorities. We use communicative methodology so that the students could start speaking as soon as possible to be able to communicate in any formal or informal situation.

Our students are mostly foreigners who work or study in Lviv and also those who come to Lviv to learn Ukrainian in language environment.

The school has extensive experience of creating tailored courses to satisfy individual clients' needs.
Courses
Tailor made Ukrainian courses
0% 0 Reviews
This course is for students aged: 16-70
Levels: Basic, Advanced, Intermediate
Class Sizes: Small, 2-5 students, One-to-One
Tailor made Russian courses
0% 0 Reviews
This course is for students aged: 16-70
Class Sizes: Small, 2-5 students, One-to-One
Levels: Advanced, Intermediate, Basic
Brochures
Reviews
This school hasn't been reviewed
Pictures
Videos
This school hasn't added any videos
Get Price