(Buenos Aires | Argentina )
IH Buenos Aires Teacher Training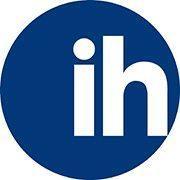 Vuelta de Obligado 1808 5*
,
Buenos Aires
(
view map
)
About
IH Buenos Aires Teacher Training
International House Buenos Aires Teacher Training is a member of the International House World Organisation and our courses complement the range of services already offered by the other existing International House Schools in Buenos Aires.

Principally we are a centre for high quality teacher training although a wide selection of different courses is available. Our four-week intensive CELTA and IHC Spanish courses have acquired an excellent reputation but we also offer shorter, specific courses and workshops tailored to individual teachers' needs.
Courses
General Spanish
0% 0 Reviews
This course is for students aged: 16-70
Levels: Basic, Advanced, Intermediate
Class Sizes: Medium, 6-10 students, One-to-One, Large, 11-20 students, Small, 2-5 students
Spanish Regular Courses

Levels
We run group Spanish courses for adults and adolescents on demand (a minimum of 6 students required), at the following levels

A1 Principiante
A2 Elemental
B1 Intermedio bajo
B2 Intermedio
C1 Intermedio Alto
C2 Avanzado

Timetable
Classes of 1½ hours twice a week on either Monday & Wednesday or Tuesday & Thursday.

Spanish Intensive Courses:

Timetable arranged according to students´ requirements
Maximum of 12 and minimum of 4 students per group.

Spanish Individual Courses (1:1):

Timetable: To suit individual needs and preferences
Tailor made Spanish courses
0% 0 Reviews
This course is for students aged: 16-70
Levels: Advanced, Intermediate, Basic
Class Sizes: Medium, 6-10 students, Small, 2-5 students, One-to-One
Weekly Hours: Intensive 25+ hrs/wk, General 15-25 hrs/wk, Relaxed 10-15 hrs/wk
Tailor-Made Courses

Levels
Even though tailor-made programmes are adjusted to the exact level, topics of interest and needs of the students and organizations; we organize our levels of Spanish courses for adults and adolescents according to the common European Framework of Reference.

Timetable
To suit individual and companies' needs and preferences
Classes can be held at our premises or the clients'
Spanish Teacher Training
0% 0 Reviews
This course is for students aged: 16-70
Class Sizes: Medium, 6-10 students, Large, 11-20 students
Weekly Hours: Intensive 25+ hrs/wk
International House Certificate for Teaching Spanish as a Second or Foreign Language (IHC SPANISH)
Brochures
Reviews
This school hasn't been reviewed
Videos
This school hasn't added any videos
Get Price