(Brno | Czech Republic )
IH Brno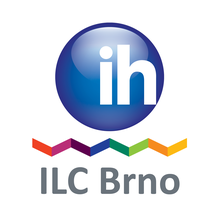 About
IH Brno
The International House World Organisation (IHWO) is a network of language schools worldwide that are committed to implementing high standards of quality and innovation in education and training. There are currently over 140 schools in more than 40 countries.

We pride ourselves on being one of the most successful and well-known language schools in Brno. Our courses are varied and well-structured, with a good balance of skills and activities for every type of student. Our staff members are well-trained, enthusiastic, dedicated and friendly, and take advantage of all the methods of professional development that International House has to offer, and our pass rates for students taking the internationally recognised Cambridge exams are among the best in the city.

All of this means that our students and business clients come back year after year to continue their English education with us at ILC International House Brno.

Courses
General English
0% 0 Reviews
This course is for students aged: 16-70
Levels: Advanced, Basic, Intermediate
Class Sizes: Large, 11-20 students, Medium, 6-10 students, One-to-One, Small, 2-5 students
General Czech
0% 0 Reviews
This course is for students aged: 16-70
Location Type: Town/City

We offer Czech courses which focus on the use of the Czech language in everyday situations.

We offer classes using communicative methodology, which means you will learn through active learning techniques. This course emphasizes the practical use of the language.

CINT – a two-week intensive course of Czech language for foreigners focused on mastering basic communication in Czech and in everyday situations. This course will prepare you for communication in Czech in basic everyday situations.
Czech Exam Preparation
0% 0 Reviews
This course is for students aged: 16-70
Location Type: Town/City

Preparation for the A1 test / A1 exam preparation

The A1 Exam Preparation Course (CPS2A1) is designed for foreigners who have lived in the Czech Republic for more than 5 years and want to apply for permanent residency, requiring passing an examination in the Czech language at level A1

Brochures
Reviews
This school hasn't been reviewed
Videos
This school hasn't added any videos
Get Price