(Heidelberg | Germany )
Alpha Aktiv Language School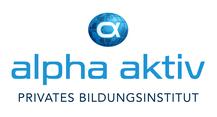 Hans-Böckler-Straße 2
,
Heidelberg
(
view map
)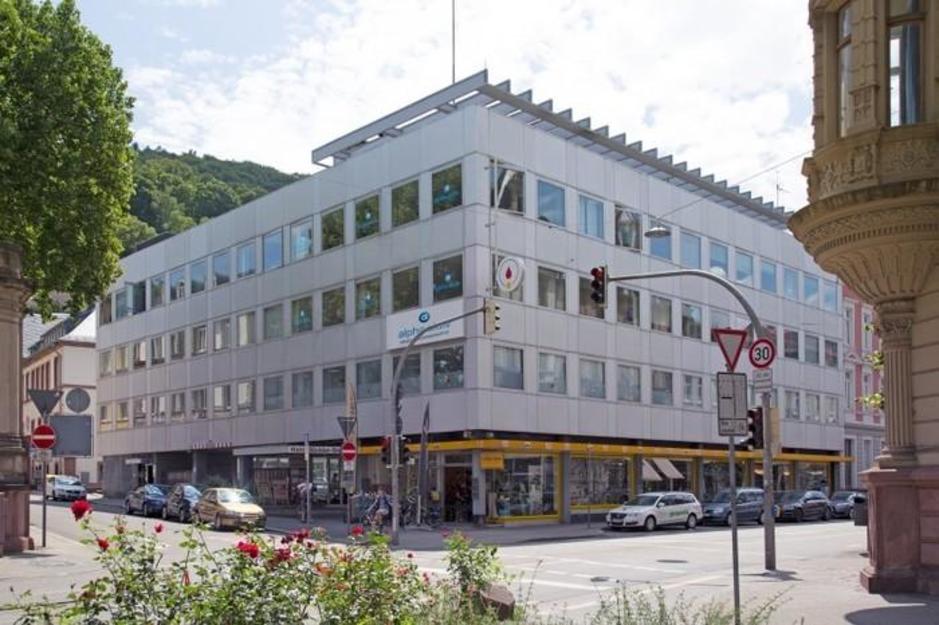 About
Alpha Aktiv Language School
The language academy Alpha Aktiv was established in 2003 by Ms. Beata Drogi, a pedagogue and specialist in German studies with years of experience.

With the help of our young and engaging team and by the use of our efficient and unique training methods, we work hard to achieve our committed goal of leading you through the world of languages.
The language academy Alpha Aktiv is situated in a very modern building in the center of Heidelberg.
The classrooms are spacious and equipped with modern furnishings, which helps to create a pleasant, friendly and delightful learning atmosphere.

Students may avail of classroom facilities when they are not in use, for their homework or to listen to Learning-CDs.

Appropriate media is available at the school, free-of-charge.

WiFi is available throughout the school.

There is a computer room with internet connection and a DVD-Player for student use.

The classrooms of the language academy Alpha Aktiv are air-conditioned to help guarantee a pleasant learning environment. This is important at all times of the year, especially during the hot summer months.
The academy also provides a student room for music and another for reading which can be used during student free time.

Our language offer is rich and we are particularly well known for our courses: German as a Foreign Language in either long-term courses for students who wish to study in Germany or short-term courses throughout the year.
We specialize in Summer Youth Courses for individuals and for groups.
Additional to that, we offer since beginning of 2017 various job related courses: German for Doctors, German for Medical Staff, German for Job Search and German for Work B2+.

Our foreign students learn German in our institution with different goals: some want to study at a German university, others need German for their job or just want to spend their vacations in our historically fascinating Heidelberg.
Moreover, we prepare students for the language exams at the university and also offer Test Daf, Telc, Toefl exams in our Institute.
Furthermore, we assist our students with their Visa and University application. We also provide different type of accommodation for ours students.

Accommodation
Student Residence
Shared Apartment
Own apartment
Host family accommodation without students of same native language
Host family accommodation
Additional Services
Visa support
Student counselling
Airport/Station transfer
Courses
General German
0% 0 Reviews
This course is for students aged: 18-70
Location Type: Town/City
Weekly Hours: General 15-25 hrs/wk
Levels: Advanced, Basic, Intermediate
Class Sizes: Large, 11-20 students, Medium, 6-10 students, One-to-One, Small, 2-5 students
The language academy Alpha Aktiv specializes in German courses and it has much expertise in the field of intensive courses. We offer German courses at all levels of the Common European Framework (CEF), from beginners level A1 to the almost fluent level C2. We also offer preparation courses for the most important German tests: DSH, Test-DaF, certificate C1 and C2 of the Goethe-Institute, telc etc. Our intensive courses of 20 class hours per week are most popular. During these courses, class materials are intensely analysed, discussed and learned. Students improve their abilities in the four main areas: Reading, Writing, Speaking and Listening, and also in Grammar.
German Exam Preparation
0% 0 Reviews
This course is for students aged: 17-70
Class Sizes: Large, 11-20 students
Levels: Advanced
Location Type: Town/City
Weekly Hours: General 15-25 hrs/wk
The DSH/Test-DaF preparatory course is mainly directed at students who need to pass one of these exams so that they can study at a German university. To take part in this course you need to have passed a B2 exam. The preparatory course includes Reading comprehension, Listening, Writing skills and description of charts and diagrams. It contains all the main sections of the DSH as well as those of the Test-DaF. With different exercises and sample tests, our experienced teachers offer targeted and well managed preparation for the tests at all universities of Germany.
Brochures
Reviews
This school hasn't been reviewed
Videos
This school hasn't added any videos
Get Price