(Essen | Germany )
IBZ Interkulturelles Bildungszentrum e.V. Essen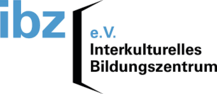 About
IBZ Interkulturelles Bildungszentrum e.V. Essen
Interkulturelles Bildungszentrum (IBZ) e.V.

Das Interkulturelle Bildungszentrum (IBZ) e.V. wurde im Jahre 2002 von türkeistämmigen Studierenden der Universität Essen gegründet. Wichtigstes Ziel dieser studentischen Initiative war es, die Bildungschancen von nichtdeutschen Studierenden zu verbessern, den kulturellen Austausch und das interkulturelle Zusammenleben zwischen deutschen und nichtdeutschen Studierenden zu fördern.
Inzwischen hat das IBZ mit Hilfe seiner Mitglieder aus verschiedenen gesellschaftlichen Bereichen es geschafft, sich von einer studentischen Initiative zu einer regional und landesweit anerkannten Institution zu entwickeln. Die Arbeit vom IBZ stützt sich vor allem auf ein vielseitiges bürgerschaftliches Engagement.

Das Selbstverständnis des IBZ beruht auf dem Verständnis, die kulturelle Vielfalt in unserer Gesellschaft als Chance und Bereicherung zu begreifen. Die Kultur- und Bildungspolitik muss sich stärker an die Bevölkerung mit Zuwanderungsgeschichte orientieren und eine aktive Beteiligung der Migranten an dieser Politik fordern und fördern. Das IBZ versucht mit künstlerischen, kulturellen, gesellschafts- sowie bildungspolitischen Ideen und Impulsen einen Beitrag zu einer aktiven Auseinandersetzung mit dem interkulturellen Gesellschaftsbild zu leisten.

In seiner noch jungen Laufbahn hat das IBZ herausragende Projekte mit regionaler- bzw. landesweiter Ausstrahlungskraft realisiert. Es hat nicht nur mehrere Hundert ausländische Studierende auf den Hochschul- und Berufsalltag vorbereitet, sondern veranstaltet auch seit 2005 das größte deutsch-türkische Literaturfestival Deutsch-Türkische Buchmesse RUHR, mit dem die Verbreitung und Übersetzung türkischer Literatur gefördert wird. Das Literaturfestival Buchmesse RUHR möchte die (inter-) kulturellen Angebote insbesondere im Literaturgenre verbessern und vergrößern. Mit dem Lesefestival konnten verschiedene Akteure der Literaturvermittlung aus dem Ruhrgebiet unter einem regionalen Projekt zusammengebracht werden. Mit neuen Kooperationen sollten zukünftig Synergien erzeugt und Ressourcen gebündelt werden.
Courses
General German
0% 0 Reviews
This course is for students aged: 16-70
German Exam Preparation
0% 0 Reviews
This course is for students aged: 16-70
Levels: Advanced, Intermediate, Basic
Weekly Hours: General 15-25 hrs/wk
All levels of DSH preparation
Visiting our elementary courses is the first step to passing the test of German language for higher education (the DSH-exam). Lively and active learning in courses throughout the year provides our students with everything they need to know to successfully pass the DSH-exam.
Brochures
Reviews
This school hasn't been reviewed
Get Price