(Glasgow | Scotland )
Glasgow School of English

2nd Floor, 180 Hope Street
,
Glasgow
(
view map
)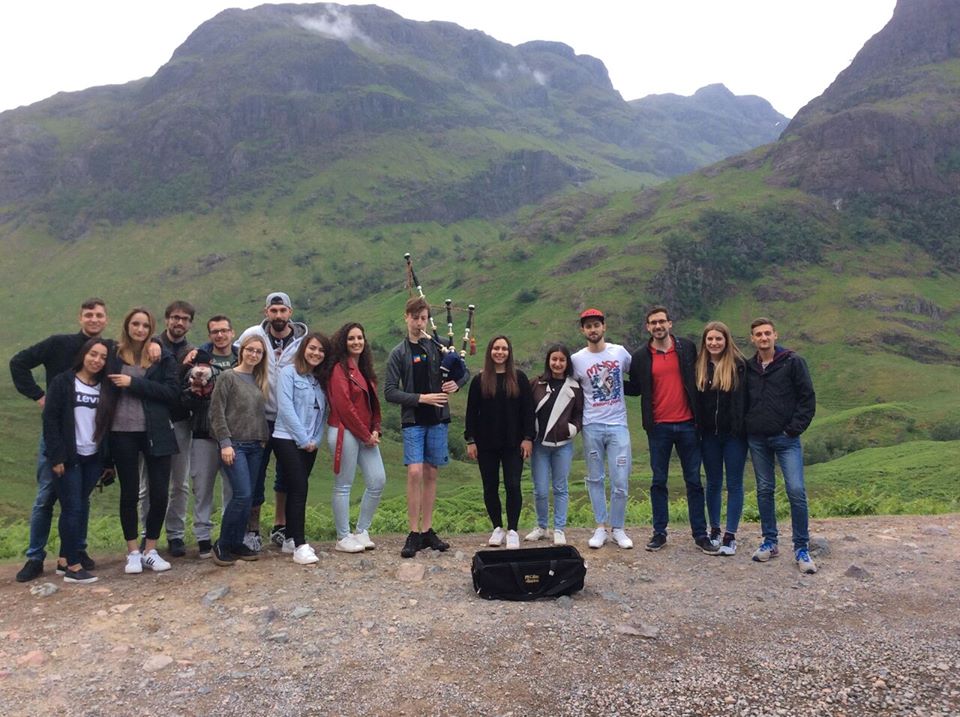 About
Glasgow School of English
Located in Glasgow city centre therefore the school is easy to travel to from any part of the city. British Council and ISO 9001 accredited. Only Institution in Scotland that has both accreditations so providing high quality teaching and learning environment. TOEIC and TKT test centre. Scottish Government approved learning centre. IALC member. The school prides itself on providing high quality student care. We can arrange airport pick up and pre booking of accommodation if required. School is open 50 weeks of the year and students can start any Monday. Students can study from 1 week up to 40 weeks. Classroom study hours range from 7.5 or 15 or 22.5 or 25 hours per week. Regular school outings are arranged for the students and this provides opportunities for students to engage in conversations in English in a social setting. Individuals or groups can be booked into the school. The school has developed strong relationships with Universities and colleges and we can advise and assist a student to progress to a Higher Education course.
Accommodation
Host family accommodation
In hotel/guesthouse
Student Residence
Work and Further Studies
Work experience / internship with local companies
Courses
General English
0% 0 Reviews
This course is for students aged: 16-70
Levels: Upper Intermediate, Basic, Intermediate, Advanced
Class Sizes: Medium, 6-10 students, Large, 11-20 students
Our General English classes are ideal for anyone who wants to improve their all-round communication skills. Classes focus on the practical needs of both short-term and long-term visitors to the UK. General English can be studied on a full-time or part-time basis.

We offer General English classes at 6 levels, from beginner to advanced.

You can study from a minimum of one week to one year or more, giving you choice and flexibility.
English Academic preparation
0% 0 Reviews
This course is for students aged: 16-70
Levels: Advanced, Intermediate
Weekly Hours: Relaxed 10-15 hrs/wk
This is a part-time course focusing on the academic skills needed to study in the UK. Each week you will attend for 7.5 hours. The teachers of this course typically hold Diplomas in TEFL and have experience appropriate to teaching English for Academic Purposes.
Business English
0% 0 Reviews
This course is for students aged: 18-60
Class Sizes: Small, 2-5 students, Medium, 6-10 students
Levels: Advanced, Upper Intermediate, Intermediate
Location Type: Town/City
Weekly Hours: Relaxed 10-15 hrs/wk
English is the most useful language in the world for business. At Glasgow School of English, we recognise the importance of providing useful and practical classes where you will study the language across a variety of business topics and increase your range of business-related vocabulary.

Role plays and case studies will help you put your new vocabulary into practice. You will look at current news stories and business papers to keep your knowledge of various industries up-to-date. The practical elements of the course will help you improve your written communications and enable you to take an active part in meetings and contribute effectively to negotiations and presentations.
Brochures
Reviews
This school hasn't been reviewed
Get Price