(Sénas | France )
Franc-Parler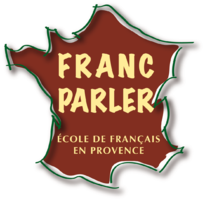 About
Franc-Parler
Learn French in total immersion at your teacher's home
Franc-parler offers stays in total immersion in a village situated in Provence in southern France. You will have the opportunity to practice French, even outside of school hours.

Courses
Individual courses are offered. If you travel with other people, you can have lessons together if the level is the same. Courses are tailor-made for each student according to their needs and expectations.

Students
Children, teens and adults of all nationalities and all levels who want to learn French language and culture are welcome. Professional rugby players will master the vocabulary of their sport as Sylvie is also an educator rugby for children. She taught French to Jonah Lomu and his family.

School
Sylvie's house is located in Vernègues, between Aix-en-Provence and Avignon, it dates from the twelfth century; it belonged to the Lord of the town. Renovated to get modern comfort, it has retained its cachet.
Courses
General French
0% 0 Reviews
This course is for students aged: 16-70
Generaly, courses take place from Monday to Friday in the morning but can be tailor-made to suit your needs (weekend or afternoon).
Lessons are individual (or for group if booked together) in order to offer a quality service and quick improvement in French.
Junior French Programs
0% 0 Reviews
This course is for students aged: 13-70
Levels: Advanced, Intermediate, Basic
Children and teenagers
For younger children, programs specifically studied for them are offered with specific methods to children or teenagers.
Brochures
Reviews
This school hasn't been reviewed
Get Price