(Exeter | England )
Exeter Academy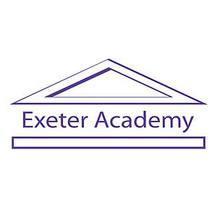 About
Exeter Academy
We are included in a list of "Centres of Excellence" created by the El Gazette magazin based on inspection reports by the British council and ISI.

Our staff are qualified, experienced, helpful and friendly - they make learning fun in a great atmosphere!

We have modern facilities in a traditional building, with great gardens and views - a perfect place to study.

Our accommodation is within walking distance of the school and we have an excellent FREE social programme.

Exeter has great shopping, restaurants, cafes, clubs, sports, historic buildings etc - everything you could want
Accommodation
Host family accommodation
Courses
General English
0% 0 Reviews
This course is for students aged: 16-70
Class Sizes: Medium, 6-10 students, Small, 2-5 students
Weekly Hours: General 15-25 hrs/wk
Our General English courses are highly regarded for their effectiveness, excellent teaching, flexibility and our unique Multi-level system. We are located in a quiet and pleasant building – the perfect place to meet and mix with students from a variety of cultures.

Learning English in the UK means you are surrounded by the English Culture and all that you experience will help to retain the English language even more.

Students can be placed at different levels for each of the sessions ie Grammar / Reading, Writing, Vocabulary / Speaking and listening, depending on their ability.
English Exam Preparation
0% 0 Reviews
This course is for students aged: 16-70
Weekly Hours: General 15-25 hrs/wk
Exeter Academy offers preparation for: IELTS, CAE, FCE

- IELTS & FCE students have 3 hours per week EXTRA (FREE) dedicated exam preparation lessons.
- English Exam courses are open and students can join at any time, and for any length of time.
- Dynamic teaching team, with tuition from 3 highly motivated and experienced teachers in different skills lessons.
- Help given with exam entry forms and payment
- Extra one-to-one lessons can be added if a more intensive course is needed.
Professional English
0% 0 Reviews
This course is for students aged: 16-70
Class Sizes: One-to-One
Weekly Hours: General 15-25 hrs/wk
English Courses for Executives - one to one courses
Executive courses are useful if you need intensive training or need to focus on specialist areas.
We will design your program based on your individual needs.

Examples of the type of specialst area are:

Social English.
English for business.
English for Legal, Financial, Medical and Technical subjects.
English for acedemic purposes.
Brochures
Brochure

PDF | 5MB added 12.23.2015 Download
Reviews
This school hasn't been reviewed
Videos
This school hasn't added any videos
Get Price