(Úbeda | Spain )
Euroidiomas - Úbeda Language School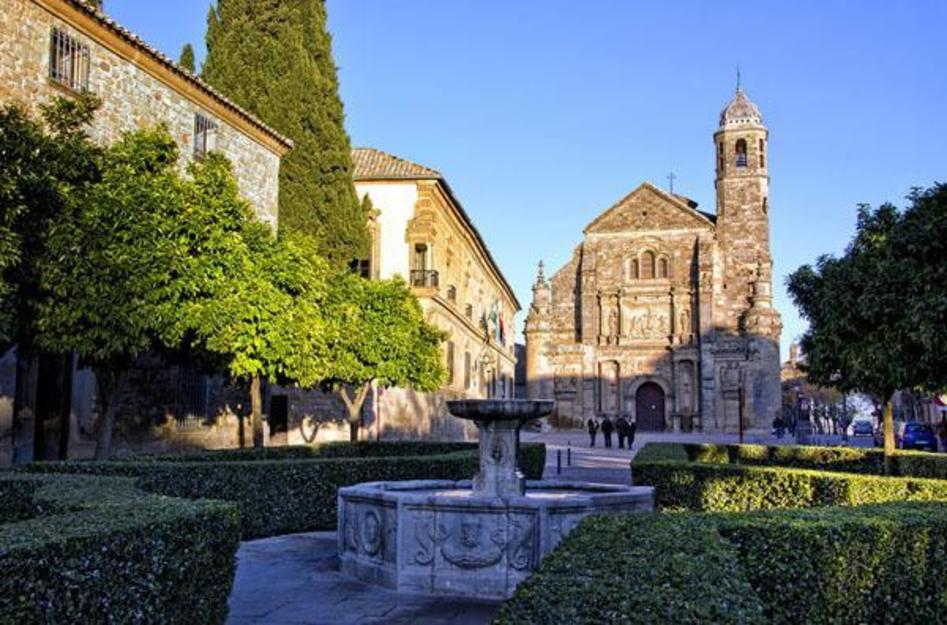 About
Euroidiomas - Úbeda Language School
In Euroidiomas - Escuela de Idiomas Úbeda we offer Spanish courses and homestay programmes in Úbeda (World Heritage Town by Unesco). Ubeda is a quiet and safe town where people are friendly, sociable and outgoing. There are few foreigners, so it is a perfect place for immersion in Spanish Language and culture.
Jaén, the province it is in, holds the largest concentration of fortifications in Europe. Andalusia, its region, is a region in which, unlike others, its inhabitants, public institutions and media only express in Spanish.
Ubeda is located among the stunning Natural Parks of Sierra de Cazorla, Sierra de Mágina, Sierra de Despeñaperros y Sierra Morena and an hour and a half driving from Granada or Córdoba, and two hours and a half from Málaga, Sevilla o Almeria.

There is an option to combine Spanish courses with Spanish culture courses, flamenco dancing or traditional crafts.

The course includes:
-Morning classes from 9.00 to 13.30 from Monday to Friday for 4 weeks (80 hours). Courses start on Monday and finish on Friday, but they can be adapted to the students ' flight dates.

The methodology of the course is based on several aspects: reading, listening, social interaction, writing and learning cultural aspects, dealing with issues related to food, history, crafts or climatic diversity.
Ubeda is a small town but it has all the facilities of a big city. There are few foreigners, so students can be able to accomplish a full language immersion.
Courses include:
- 20/25 lessons per week
-Homestay accommodation with local families in full board.
-Learning materials.
-Course Certificate.
Courses
General Spanish
0% 0 Reviews
This course is for students aged: 16-70
Levels: Advanced, Basic, Intermediate
Class Sizes: Large, 11-20 students, Medium, 6-10 students, One-to-One, Small, 2-5 students
Spanish Exam Preparation
0% 0 Reviews
This course is for students aged: 16-70
Spanish online
0% 0 Reviews
This course is for students aged: 16-70
Brochures
Reviews
This school hasn't been reviewed
Pictures
Videos
This school hasn't added any videos
Get Price