(Lemesos | Cyprus )
English Sunny School Of Cyprus - ESSC
12, Georgiou A Avenue
,
Lemesos
(
view map
)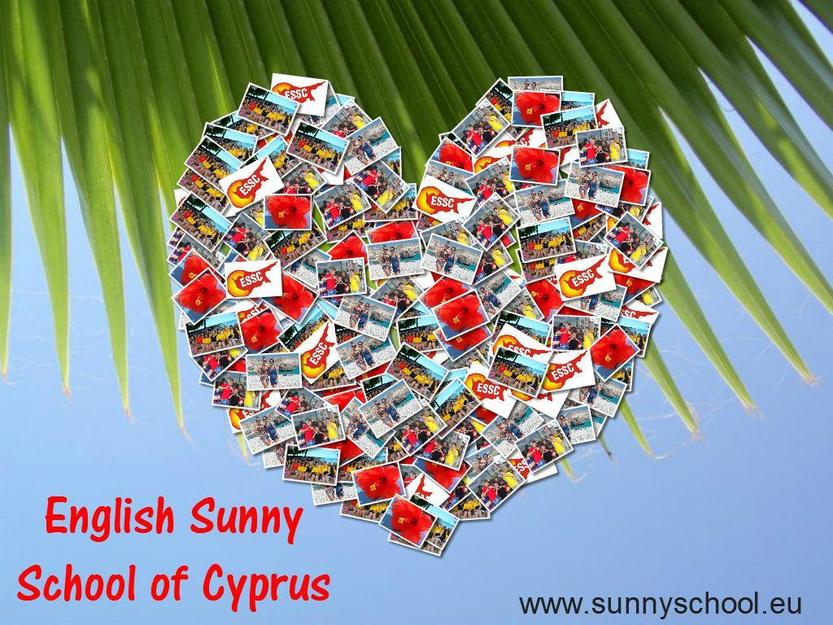 About
English Sunny School Of Cyprus - ESSC
English Sunny School of Cyprus (ESSC) was established in 2000 as one of the first summer camps in Cyprus. We are located in Limassol on the seaside.
OUR PROGRAMMES
We teach all levels – A1 to C2 - and to all sectors – young people, adults, VIPs and businessmen. We offer daily courses at our school in Limassol and part time courses at company premises. Since summer 2015, one of our most popular programmes is the "family and child". This programme allows parents to leave their child/children at our school in the kindergarten, junior (7-11), or teenage (12-17) class so that they are free to relax and enjoy their holiday. This is offered both as a package booking from overseas as well as day camp for families who are staying in Limassol already.
TEACHERS AND LESSONS
All our teachers are fully qualified and experienced at teaching mixed nationality classes. Lessons are topic based and adapted to the level and requirements of the individuals in the class. We believe that positive teaching leads to stress-free learning and our students needs are always our first concern.
So WHY CYPRUS?
Cyprus is the best place to study – AND have fun! This is due to the fact that nearly everyone speaks English so you can practice your language skills whilst enjoying the beach and the sunshine. The island boasts 350 days of sun per year and to cool off in the summer months you can swim in the hotel pool, in the sea - which is right on your doorstep - or enjoy "the biggest splash on the island" at the Fassouri waterpark. Cyprus has a rich and varied history and our students have the opportunity to visit many interesting places and to enjoy the culture, traditions and cuisine of the island.
Sports
Basketball
Football/Soccer
Swimming
Volleyball
Diving
Snowboarding
Surfing
Accommodation
In hotel/guesthouse
On campus
Student Residence
Activities
Dancing
Film
Music
Cooking
Cultural tourism (theater, museum, etc.)
Historical sightseeing
On campus events
Local cultural events (festivals, etc.)
Courses
Brochures
Reviews
This school hasn't been reviewed
Get Price