(Vancouver | Canada )
SELC CANADA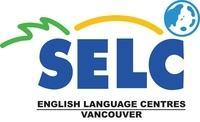 2nd Floor - 321 Water St.
,
Vancouver
(
view map
)
About
SELC CANADA
SELC was founded in 1985 in the city of Sydney making us one of the longest established schools. SELC Canada opened its doors in Vancouver in 2012 and since then SELC Vancouver has developed its own culture and unique atmosphere, which separates us from larger, less personal schools. Students arriving at SELC for the first time are usually surprised at the range and quality of the excellent facilities SELC has to offer and they immediately gain a sense of the more personal and nurturing learning environment which is an integral part of SELC's culture.

Our dedication to academic excellence and personal service provides every kind of language learner with an unforgettable, unique learning and cultural experience. SELC is a medium-sized boutique school with more than 15 staff and between 80 and 150 students at our centrally located campus. SELC provides a wide range of interesting courses, excellent facilities and highly qualified, experienced teachers, as well as individual, personalised and friendly service to students of all ages and cultures.
Courses
General English
0% 0 Reviews
This course is for students aged: 16-70
Levels: Basic, Intermediate
Intensive English Language Program is the best choice if you want to be able to use English better in a variety of situations. While all skills are taught, Intensive English Language emphasises speaking and listening, and includes a wide range of functional English to help you feel at ease in any situation. At all levels, Intensive English Language is fun as well as instructive. You will start to feel more at home in the English-speaking world right from the beginning. Students do a progress test every term to measure their improvement.
English Academic preparation
0% 0 Reviews
This course is for students aged: 16-70
Location Type: Town/City
Levels: Basic, Intermediate
Students planning to go on to future study in an English speaking environment should choose EAP. This course is designed to help students develop the language and study skills necessary for success at university or college in an English-speaking country.

- Academic reading and writing
- Vocabulary extension
- Text analysis
- Report and essay writing
- Study skills and strategies
- Listening and note-taking skills
- Seminar/presentation delivery
- IELTS test preparation skills
- Grammar and punctuation
Business English
0% 0 Reviews
This course is for students aged: 16-70
Location Type: Town/City
Levels: Intermediate
This course enables learners to greatly improve their ability to communicate in English in a wide range of business situations. Areas of focus include: case studies linked to various business topics; essential business communication skills such as negotiating and telephoning; in addition to authentic reading and audio recordings.
Brochures
Reviews
This school hasn't been reviewed
Get Price