(Enfield | England )
English & Cst helensultural Studies Centre (ECSC)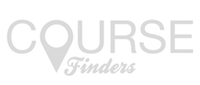 About
English & Cst helensultural Studies Centre (ECSC)
Established in 1979, E.C.S.C. is a family business specialising exclusively in English Language vacation courses for students aged 13-18. We operate in some of the best residential areas of North London, ideal for our age group.

Over the years we have welcomed students from all over the world and have estalished a reputation for courses which combine serious language teaching with an enjoyable and culturally enriching experience. Every aspect of our courses, including accommodation, is carefully selected and supervised by our own qualified staff. This ensures that our students receive a high standard of service throughout.

Our school is accredited by the British Council and is a member of EnglishUK. It offers:

- schools located in some of the most attractive residential areas of London;
- excellent accommodation, in carefully selected host families;
- a varied and interesting programme of leisure and cultural activities;
- a qualified, helpful and supportive team of staff;
Accommodation
Host family accommodation
Courses
General English
0% 0 Reviews
This course is for students aged: 16-70
Weekly Hours: General 15-25 hrs/wk
The course material and the teaching methodology will
be appropriate to the age and interests of the class.The course
material will be supplemented, as appropriate, by role-playing,
listening, pronunciation and intonation exercises, games and
songs.
The courses concentrate on developing communication skills
and fluency, without neglecting grammatical structure, idioms and
extending the vocabulary base.
Each class is taught by two teachers. This adds variety and
exposes students to different teaching styles and pronunciation.
We feel that relevant and enjoyable lessons will help the students
to learn quickly.
Brochures
English & Cultural Studies Centres

PDF | 671kB added 12.16.2015 Download
Reviews
This school hasn't been reviewed
Videos
This school hasn't added any videos
Get Price