(Cusco | Peru )
ACUPARI - Spanish & Quechua courses in Cusco with Tandem conversation practice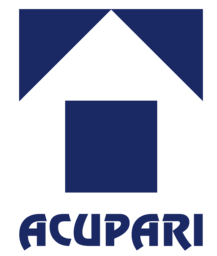 About
ACUPARI - Spanish & Quechua courses in Cusco with Tandem conversation practice
Welcome to ACUPARI!
Our German-Peruvian cultural association, was founded in Cusco in 1990 as a non-profit organisation.
But what is so special about this cultural institute right in the historical centre of Cusco?

The language school...
at ACUPARI you will not meet a big crowd of Spanish students from all over the world. Instead, you are going to meet many young Peruvians studying German with us. They mostly work in tourism and are very interested in the cultural exchange with people from abroad.

The atmosphere...
if you are feeling comfortable, learning is easy. At ACUPARI, you will study in a beautiful colonial building, in an informal and friendly atmosphere. Our teachers care for the needs of every individual student. Chatting in the coffee break, going on our unforgettable day trips, dancing salsa, visiting cultural events in Cusco, you will never get bored, and you will always find someone to answer your questions or help you with small or big problems.

The official framework...
ACUPARI is a partner institution of the Goethe-Institute, officially licensed to conduct German examinations. For many years ACUPARI has been a member of the Tandem Fundazioa in Spain. It is recommended by the German Embassy in Lima and the German foreign ministry. The German honorary consul, Maria Jürgens de Hermoza, and the Austrian honorary consul are part of our team. Thanks to their long experience in dealing with consular matters, international projects and intercultural cooperation, you will always find someone competent and trustworthy to talk to.





Tandem® ...
of course, it takes two to Tandem!
Tandem® is a conversation method in which two students, that have different maternal languages, help each other mutually to learn the other's native language. One of our Peruvian language students will be your Tandem partner and help you to speak Spanish and feel at home in Cusco.

Cultural events...
whether organised in cooperation with the Goethe-Institute, at our own initiative or working hand in hand with Peruvian Institutions or artists – the impact of cultural events is unfortunately often rather short lived. That is why we have taken on a special challenge, our...

Children's Book Project
Since 2006, ACUPARI has supported small schools in remote Andean villages, lacking in visual and written materials. Our project "Books for 70 schools" helps children in the countryside to improve their reading skills. Even more, it motivates local storytellers to write down their stories. At the moment, we are preparing the publication of our fourth Spanish-Quechua storybook for children. The project is financed through donations and the contributions of our language students.

Library
ACUPARI has its own library. Next to an extensive collection of books and magazines in Spanish and German, we also offer interesting travel information on Peru, which you can borrow.
Additional Services
Airport/Station transfer
Visa support
Student counselling
Accommodation
Host family accommodation
Host family accommodation without students of same native language
Activities
Film
Dancing
Local cultural events (festivals, etc.)
Volunteering
Historical sightseeing
Cooking
Courses
General Spanish
95% 1 Review
This course is for students aged: 16-70
Location Type: Town/City
Levels: Advanced, Basic, Intermediate
Class Sizes: One-to-One, Small, 2-5 students
Spanish Exam Preparation
0% 0 Reviews
This course is for students aged: 16-70
Levels: Advanced, Basic, Intermediate
Class Sizes: One-to-One, Small, 2-5 students
Tailor made Spanish courses
0% 0 Reviews
This course is for students aged: 16-70
Location Type: Town/City
Levels: Advanced, Basic, Intermediate
Class Sizes: One-to-One, Small, 2-5 students
Brochures
Reviews
What students are saying
Sort By:
Get Price