(Montreal | Canada )
Culture & Language Connections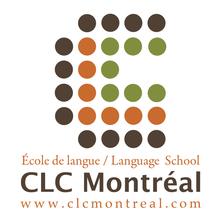 4260 Avenue Girouard #350
,
Montreal
(
view map
)
About
Culture & Language Connections
Our school offers various courses meeting different needs of our students. Our aim is to provide pleasant study environment, happy students and their success in language goals. We also want to make world a better place with more love and joy and we believe that learning a new language is one of the tools of achieving this goal.
We are proud of our highly qualified and experienced teachers, small groups and a special teaching methodology which guarantee that our students will succeed in their language learning.
The atmosphere in our school is welcoming and cozy making the process of learning a new language comfortable and and more easy.
Activities
Local cultural events (festivals, etc.)
Cultural tourism (theater, museum, etc.)
Cooking
Volunteering
On campus events
Accommodation
Shared Apartment
Host family accommodation without students of same native language
Host family accommodation
Courses
Brochures
Reviews
This school hasn't been reviewed
Get Price