(Staten Island | United States )
College of Staten Island - CUNY - English Language Institute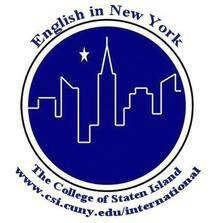 2800 Victory Boulevard, Bldg. 2A, Room 206
,
Staten Island
(
view map
)
About
College of Staten Island - CUNY - English Language Institute
The College of Staten Island is a senior college of The City University of New York (CUNY) offering Doctoral programs, Advanced Certificate programs, and Master's programs, as well as Bachelor's and Associate's degrees. The College is accredited by the Middle States Commission on Higher Education.
CSI is home to a School of Business, School of Education, and School of Health Sciences, as well as The Verrazano School Honors Program, and the Teacher Education Honors Academy. CSI is also a select campus of the Macaulay Honors College University Scholars program. The CUNY Interdisciplinary High-Performance Computing Center, one of the most powerful supercomputers in the New York City region, handles big-data analysis for faculty researchers and their student research teams. The new luxury residence halls, Dolphin Cove, have increased the College's national and international desirability.
Courses
General English
0% 0 Reviews
This course is for students aged: 16-70
Location Type: University campus
Levels: Advanced, Basic, Intermediate
Class Sizes: Large, 11-20 students, Medium, 6-10 students, One-to-One, Small, 2-5 students

The English Language Institute offers intensive English instruction for international students and professionals. The program is comprehensive. It covers all aspects of the language, including speaking, listening, reading and writing. The focus is on developing the skills and confidence needed in academic, professional and social situations.
Business English
0% 0 Reviews
This course is for students aged: 16-70
Location Type: University campus

The English Language Institute designs and implements programs for executives, managers, and technical specialists who are engaged in or are planning business activities in the United States. The program is highly specialized to meet the unique needs of individuals and groups. Materials are researched and prepared to have direct relevance to the conduct of business in the participants' fields. The principal objective is to help participants become efficient and confident users of English and to facilitate all aspects of business and social interaction with their English-speaking counterparts.

Brochures
scheduleintensiveprog.pdf

PDF | 33kB added 02.03.2016 Download
Reviews
This school hasn't been reviewed
Videos
This school hasn't added any videos
Get Price