(Jonquiere | Canada )
Collège de Jonquière - Centre Linguistique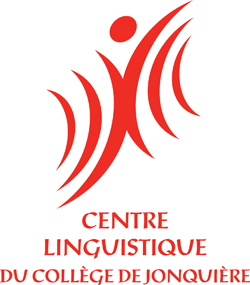 About
Collège de Jonquière - Centre Linguistique
We are A LANGUAGE SCHOOL specialized in French immersion programs and located in a 98% francophone region. We have created our own teaching methods in addition to our exclusive online French levelling test. We can fall back on over 45 years of experience and over 35.000 satisfied students. Come and discover the beauty of Canada in Saguenay, where the nature is overwhelming!
Our METHOD is based on three pillars: Host family, sociocultural activities and classes. This formula has the goal to put our students into the best learning environment, through a one of its kind discovery experience of the French-Canadian culture.
Under the dedicated supervision of our very qualified teachers, classes are focused around conversation. Students will always have up-to-date learning tools at hand, like software to integrate grammar to conversation skills and language labs. Here in our Centre you don't have to pay for any courseware: All of it is already 100% included in the program's cost!

Sports
American football
Basketball
Chess
Dance
Football/Soccer
Skiing
Swimming
Table tennis
Volleyball
Diving
Ski touring
Additional Services
Facilities for students with disabilities
Student counselling
Accommodation
Host family accommodation
On campus
Student Residence
Work and Further Studies
Further academic studies available on campus
Activities
Dancing
Film
Literature
Music
Sauna / Wellness
Theatre
Art / Painting
Cooking
Cultural tourism (theater, museum, etc.)
Hiking
Historical sightseeing
History
On campus events
Volunteering
University student social events
Professional Sports events
Culture Shock presentation
Courses
General French
90% 10 Reviews
This course is for students aged: 16-70
Levels: Advanced, Basic, Intermediate
Class Sizes: Large, 11-20 students, Medium, 6-10 students, One-to-One, Small, 2-5 students
Junior French Programs
84% 5 Reviews
This course is for students aged: 13-70
Brochures
Reviews
What students are saying
Sort By:
Get Price