(Seville | Spain )
Centro MundoLengua
c/Cuesta del Rosario 8
,
Seville
(
view map
)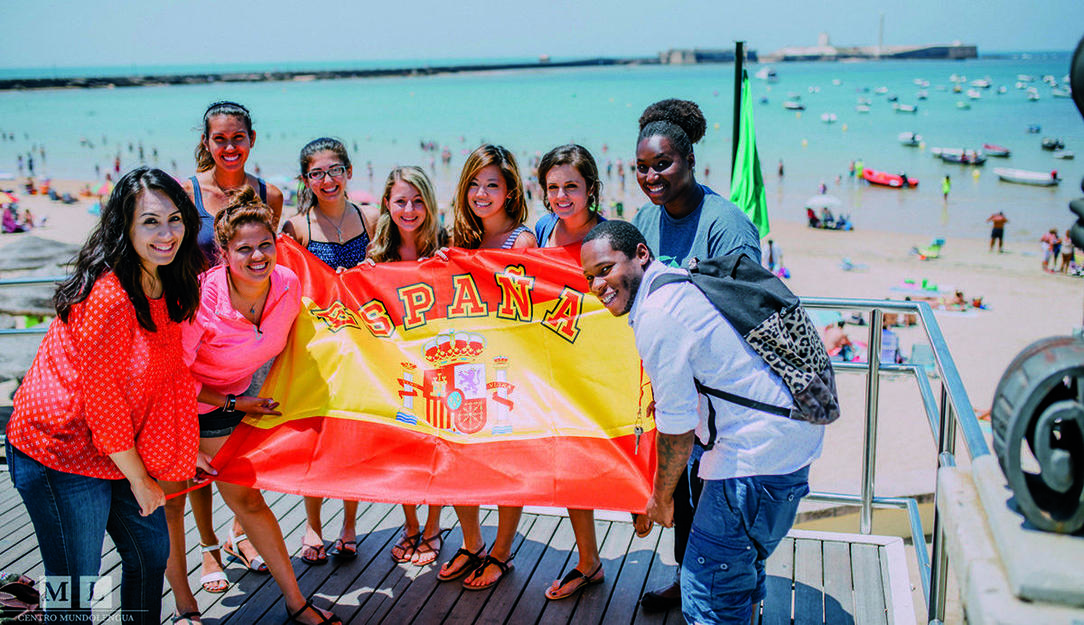 About
Centro MundoLengua
Come and study abroad in Spain with us at Centro MundoLengua.

We offer customized Spanish language courses, culture programs and educational tours for middle and high schools, universities and colleges, as well as for AP teachers and adults.

Centro MundoLengua is an educational tour operator and private international language school. Our goal is to provide opportunities for middle and secondary school students to develop or perfect their proficiency in the Spanish language, whilst get a firsthand experience of the Spanish culture.

Additionally, we at Centro MundoLengua have signed agreements with many major universities, to help them orgranize study abroad programs.

Since 2006, we are proud that Centro MundoLengua has worked with the College Board to offer the only accredited AP Spanish Culture and Language and AP Spanish Culture and Literature workshops for teachers exterior of the US.

In addition, Centro MundoLengua offers year-long programs of intensive Spanish culture and language programs for adults. These programs consist of Spanish classes (for all levels) and cultural activities.

Sports
Dance
Football/Soccer
Surfing
Additional Services
Airport/Station transfer
Facilities for students with disabilities
Student counselling
Visa support
Accommodation
Host family accommodation
Own apartment
In hotel/guesthouse
Shared Apartment
Student Residence
Work and Further Studies
Student legally permitted to work / earn money during course
Further academic studies available on campus
Work experience / internship with local companies
Activities
Architecture
Dancing
Film
Literature
Music
Sauna / Wellness
Theatre
Art / Painting
Art history
Cooking
Cultural tourism (theater, museum, etc.)
Fashion
Hiking
Historical sightseeing
History
Oenology / Enotourism
Photography
Volunteering
University student social events
Culture Shock presentation
Local cultural events (festivals, etc.)
Courses
General Spanish
95% 12 Reviews
This course is for students aged: 16-70
Levels: Advanced, Basic, Intermediate
Class Sizes: Large, 11-20 students, Medium, 6-10 students, One-to-One, Small, 2-5 students
Business Spanish
0% 0 Reviews
This course is for students aged: 17-25
Location Type: Town/City
Levels: Advanced, Basic, Intermediate
Class Sizes: Large, 11-20 students, Medium, 6-10 students, One-to-One, Small, 2-5 students
Weekly Hours: General 15-25 hrs/wk
Spanish online
0% 0 Reviews
This course is for students aged: 10-70
Location Type: Mountains, Town/City , Rural/Countryside, Seaside, University campus
Class Sizes: One-to-One
Levels: Basic, Intermediate, Advanced
Brochures
Reviews
What students are saying
Sort By:
Get Price