(Warrensburg | United States )
Central Missouri State University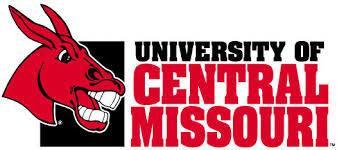 International Center, Ward Edwards 1200
,
Warrensburg
(
view map
)
About
Central Missouri State University
The mission of the Intensive English Program is to provide an intensive program which teaches a broad range of English language and study skills to non-native speakers of English so they can successfully pursue an academic degree program at the undergraduate or graduate level at a U.S. institution of higher education by demonstrating proficiency in reading, writing, grammar, and listening/speaking through a dynamic curriculum and cultural programming which responds to the needs of students.
Additional Services
Airport/Station transfer
Student counselling
Visa support
Courses
General English
0% 0 Reviews
This course is for students aged: 16-70
Prepare for your degree and learn academic English in our CEA accredited program. There are nine levels - from beginning to advanced - in four core areas of language learning: Reading, Writing, Communication Skills and Grammar.
Tailor made English courses
0% 0 Reviews
This course is for students aged: 16-70
Individualized Short Term Programs (ISP)

Perfect for businesses, colleges, or universities wishing to send groups to the US for language enhancement content area instruction. The ELC will arrange short-term programs designed to improve participants' English skills while providing instruction and experiences in content areas. Some of these may include Business, Agriculture, Technology, Criminal Justice, Aviation, Communications, and Orientation to University Life. To arrange a Short-term program, contact the director of the English Language Center.

No matter which program you choose, the instruction offered in the English Language Center includes reading, writing, grammar, communication skills, and American culture. In addition, the ELC offers English language academic preparation, pronunciation, vocabulary development,and testing skills.

The ELC at Central is open to high school or college graduates seeking an advanced level of English proficiency either to continue their education in the United States or to improve language skills for professional advancement. The English Language Center enables students to:

Improve communication and study skills for successful participation in classroom and professional situations
Discover American culture while attending a Midwestern university located in a small, culturally diverse community
Transition smoothly from intensive English courses to academic studies within a chosen degree program

English Summer Courses
0% 0 Reviews
This course is for students aged: 16-70
Summer Culture Camp (LCIC)

The camp offers a total immersion experience to individuals and special groups who have an intermediate level of English proficiency. Total immersion is the best way to develop English skills. It will provide the chance to learn about American culture, and participants will meet people from around the world with similar interests and goals. This camp provides a unique opportunity to improve language abilities while making friends that will last a lifetime. It's a chance you can't afford to miss.
Brochures
Reviews
This school hasn't been reviewed
Get Price