(Radolfzell am Bodensee | Germany )
Carl Duisberg Traning Center Radolfzell at lake Constance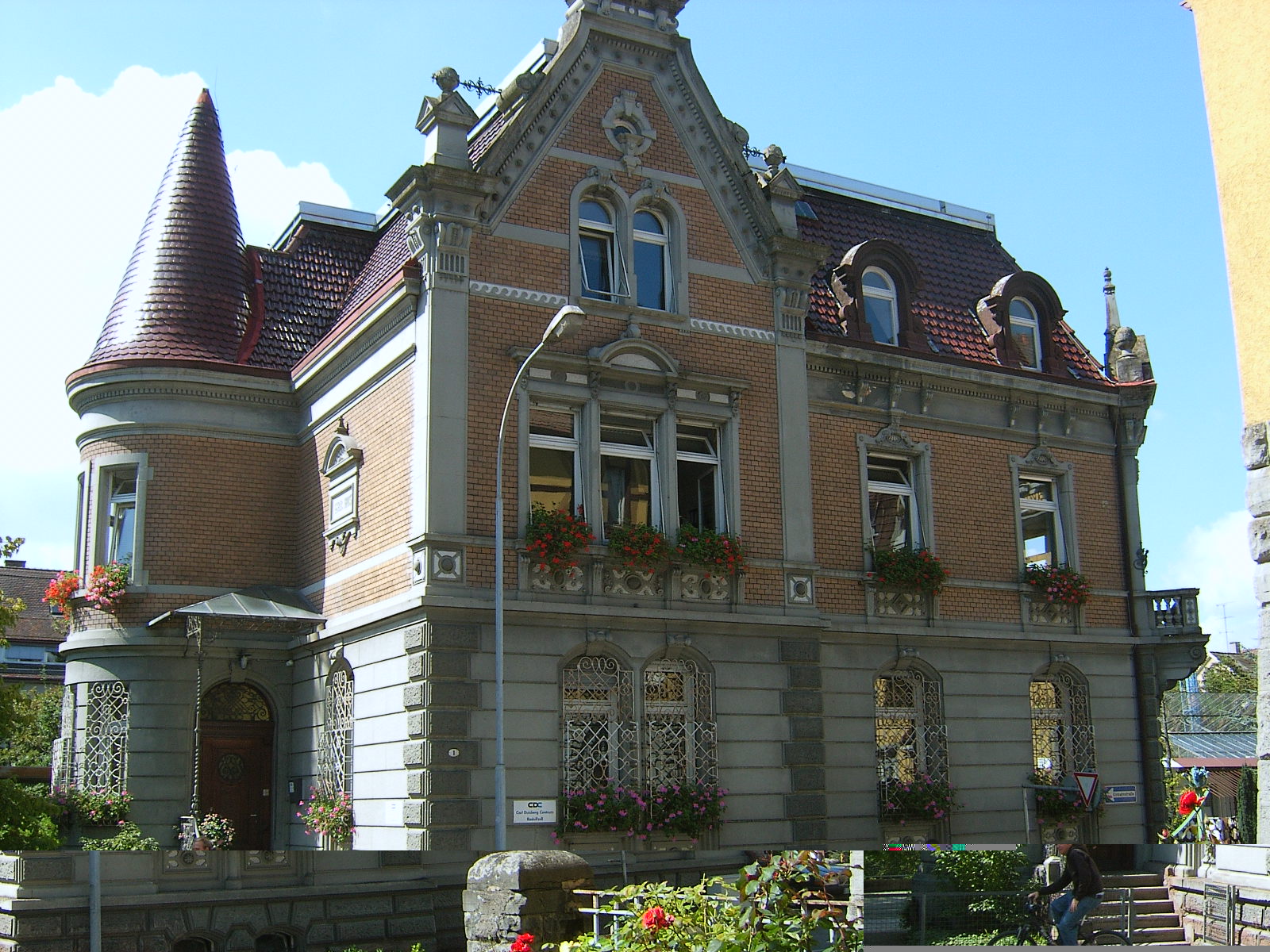 About
Carl Duisberg Traning Center Radolfzell at lake Constance

The Carl Duisberg Training Center Radolfzell
The Training Center in Radolfzell has an informal, personal atmosphere. For many of our young German learners, it is their first time abroad, so our top priority is to provide them with full-service care and full-time supervision.

Our training center is located in a charming villa right next to the "Stadtgarten", a beautiful public park, with a view of the historic old town. In addition to eight classrooms, there is a computer room, a small cafeteria, a party room and a lovely courtyard with a garden.


Radolfzell is situated in one of the most beautiful holiday regions in the South of Germany, close to the Swiss border. As it is directly situated by the lake it is ideal for all kinds of trips and sports. The vehicle free historic district with its large market square and the late gothic minster, the intimate restaurants and street cafes, the modern shops as well as the lake promenade, give this small town its special Southern flair.

Not only the magnificent surroundings, but also almost 1,300 years of history make Radolfzell an exciting holiday destination. The 30,000 inhabitants of this lively town are friendly and open minded, and everything is within a convenient distance.

Radolfzell on Lake Constance is a starting point for many trips and sport activities. Fun and adventure is just waiting for the young and old - sailing, surfing, golf, tennis, beach-volleyball, football, rock climbing and riding to name just a few. Also in the summer a little cultural variety is added with open air concerts by the lake, and the Summer Academy master classes for young musicians from all over the world. A very special experience is brought by the multitude of traditional festivals around the year. From the Alemannischer Carnival in winter, the Hausherren Festival with its Mooser Water Procession in July to the Bülle Festival in Autumn.

Thanks to excellent transport connections it's easily possible to take a day trip to Freiburg, Stuttgart, or the Black Forest as well as to the Europa-Park in Rust. The Swiss towns of Schaffhausen and Zürich are also not too far away. For art and art history lovers, the university town of Constance, with its picturesque alley ways, offers an excellent array of museums. A visit to the flower island of Mainau is an unforgettable experience not only for nature lovers. Its perfect situation and familiarity make Radolfzell an ideal place to stay and actively learn a language.


Sports
Badminton
Basketball
Climbing
Dance
Football/Soccer
Golf
Jazz dance
Mountaineering
Riding
Skiing
Swimming
Table tennis
Tennis
Track and field/Athletics
Volleyball
Diving
Snowboarding
Ski touring
Surfing
Additional Services
Airport/Station transfer
Visa support
Student counselling
Accommodation
Host family accommodation
Host family accommodation without students of same native language
Own apartment
In hotel/guesthouse
Shared Apartment
Student Residence
Activities
Dancing
Cultural tourism (theater, museum, etc.)
Hiking
Historical sightseeing
History
On campus events
University student social events
Rock climbing
Culture Shock presentation
Local cultural events (festivals, etc.)
Courses
Brochures
Reviews
What students are saying
Sort By:
Get Price