(Berlin | Germany )
Carl Duisberg Training Center Berlin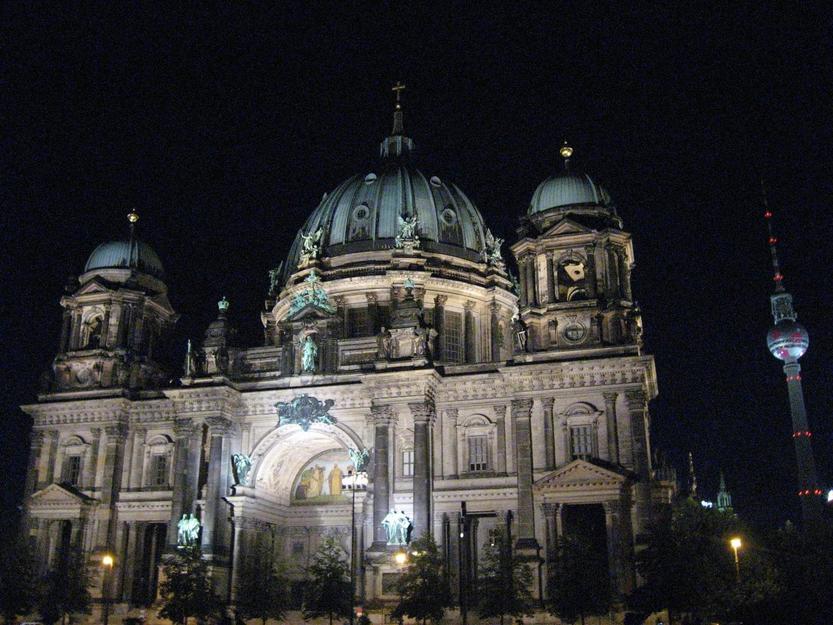 About
Carl Duisberg Training Center Berlin

The Carl Duisberg Training Center Berlin

The Carl Duisberg Training Center Berlin is located in the city's "Mitte" district, right in the heart of the capital, in a quiet, inner courtyard. We are within walking distance of landmarks like the Brandenburg Gate, the Gendarmenmarkt and the Reichstag building. The lively street Friedrichstrasse is perfect for leisurely strolls, and the Hanns Eisler Music Academy and Humboldt University are just around the corner.

The Carl Duisberg Training Center is close to public transport and is easily and quickly accessible from all parts of the city. The school has 20 classrooms, a "Lernstudio", a small Internet café and a recreation room, which is a popular meeting place for our language course participants.


Berlin reflects in an impressive way how Europe is changing and growing together. Since the fall of the Berlin Wall and German re-unification in October 1990, the city has developed into an important worldwide metropolis with so much history: the seat of the parliament, a creative culture center for modern art, a media and trade fair city, as well as a fascinating place for science and research. Numerous renowned universities and an elite university attract students from all over the world.

At the same time the rapidly growing capital with its 3.5 million inhabitants looks back on 800 years of history: historical evidence of this is the Brandenburg Gate, Charlottenburg Palace, the parliament, or the pomp boulevard Unter den Linden. The magnificent choice of museums and the ultra modern new buildings around Potsdamer Platz are no less an attraction.

Berlin's diverse cultural scene offers attractive cultural highlights the whole year round: for example the annual Berlin Film Festival that attracts international film celebrities to the city on the river Spree, giving it a touch of that Hollywood feeling. Likewise the yearly theater meetings, the Carnival of the Cultures, Christopher Street Day, as well as numerous events at the opera and concert halls are well known far beyond the city limits. Berlin's enchanting surroundings are also well worth visiting, especially Potsdam with its unique collection of palaces and gardens of Sanssouci.

As well as experiencing the culture Berlin has to offer, you can relax in the summer on a steamboat trip through Berlin's numerous waterways, or in one of the many parks, or in one of the colorful beach cafes along the banks of the Spree. In winter you can unwind in one of the saunas or wellness oases, or you can acquaint yourself with the umpteen cafes and tea shops, that are ideal for learning, reading or just chatting.


Sports
Badminton
Basketball
Climbing
Dance
Football/Soccer
Golf
Jazz dance
Riding
Swimming
Table tennis
Tennis
Volleyball
Squash
Ballet
American football
Additional Services
Airport/Station transfer
Visa support
Student counselling
Accommodation
Host family accommodation
Host family accommodation without students of same native language
Own apartment
In hotel/guesthouse
Student Residence
Shared Apartment
Activities
Dancing
Film
Music
Theatre
Cultural tourism (theater, museum, etc.)
Historical sightseeing
History
On campus events
University student social events
Culture Shock presentation
Local cultural events (festivals, etc.)
Courses
Brochures
Reviews
What students are saying
Sort By:
Get Price