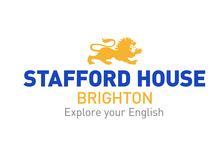 Welcome to Stafford House Brighton!
With the beach in one direction and town the other, the school is located in the heart of Brighton. Situated in a beautiful Regency building, for which Brighton is famous, our school has 16 classrooms with interactive whiteboards, student and computer lounge, self study room, outside courtyard and a library.
Why choose Stafford House Brighton?
- high quality learning atmosphere
- small classes (average 10)
- excellent teaching with adaptable study programs
- perfect combination of studying and having fun
- premium facilities and many accommodation options
We look forward to welcoming you!
Stafford House Brighton Team :)
[email protected]
---
Host family accommodation without students of same native language
Own apartment
In hotel/guesthouse
Shared Apartment
Student Residence
Brighton_City_Factsheet.pdf