(Vancouver | Canada )
Little Mountain Learning Academy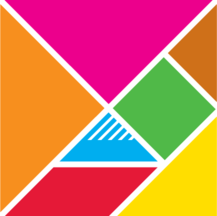 213-2150 Western Parkway
,
Vancouver
(
view map
)

Über
Little Mountain Learning Academy
School Overview:

Little Mountain Learning Academy (LMLA) is the leading after-school ESL and academic enrichment academy in Vancouver. For over ten years, LMLA has been helping students achieve their academic goals. With the help of LMLA courses and teachers, English Language Learners transition into mainstream classes quickly and with greater ease. LMLA also helps students meet and exceed the rigorous demands of private school and university entrance.

LMLA's small class sizes create a focused learning environment in which students are offered personal attention. Our curriculum, across all levels and streams, has been designed in-house by trained educators and curriculum developers. This specialized curriculum, addresses the specific needs of students from kindergarten to grade 12.

Classroom Technology and Curriculum:

LMLA embraces technology across all stream programs. As a Smrt English partner, LMLA has developed the world's leading Smrt Kids and Smrt Youth curriculum, currently being utilized in the West Vancouver School District and globally.

Technology is also brought into the classrooms via the Design Cycle; through which, the students create innovative projects.

Educational Team:

LMLA's Academic Director, Mrs. Jacqueline Stewart, has a B.Ed in Secondary English and Moral Education. With over ten years of experience in the public education system, Mrs. Jacqueline Stewart leads an inspired and highly professional team of educators.

Little Mountain Learning Academy takes great pride in supporting highly qualified, and experienced teachers. Our dedicated teachers bring with them vast and varied knowledge and expertise. The teacher's individual passions for education brings much vibrancy and specialization to the classroom.

Assessment:

All new students will receive a detailed English assessment prior to program registration. Parents can expect to gain a better understanding of their child's skill level in reading, writing, speaking, grammar, vocabulary, and pronunciation. Parents will also learn if their child is meeting, or exceeding their current grade level. By the end of the assessment, our academic director will suggest which program is best suited to support your child's social, personal, and academic goals.

Our Assessment Fee is $90 for our standard assessment and parent reporting session. Please allow up to 60 minutes for the standard assessment. For younger students, an age appropriate version of the assessment will be used and the fee is $40.

Assessment fees are fully refunded upon program registration.
Kurse
Brochüren
Bewertungen
Diese Schule wurde nicht bewertet
Bilder
Preis abfrage