(Torquay | England )
Torquay International School
Marcar Escola como Favorita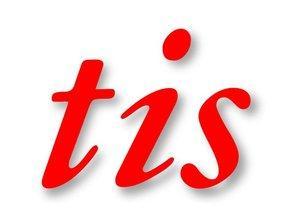 Sobre
Torquay International School
Founded in 1972, TIS is a solid, established, independent school with a keen focus on quality and personal service. Students work hard to achieve their aims in a welcoming, international atmosphere.

Highlights:
*TIS host family accommodation is among the best in the UK. Students have a true experience of British life and culture.
*TIS is rated in the top 5% of UK schools by the British Council
*Small class sizes (average 6-7 students)
*Structured courses and professional teachers result in rapid progress at all levels
*Our own hotel http://www.tisenglish.co.uk/accommodation/club-tis-hotel/ , where we take care of adult students as VIP guests
*Torquay is a cultured, British town with theatres, cinemas, museum, beaches and country walks.
*Easy access to London and regional airports

For more information about every aspect of our school, click here www.tisenglish.co.uk/downloads to visit the downloads section of our website.
Esportes
Futebol
Golfe
Tênis
Voleibol
Badminton
Mergulho
Serviços adicionais
Esporte aquático
Translado estação/aeroporto
Orientação sobre vistos
Alojamento
Hospedagem em famílias sem alunos falantes do mesmo idioma nativo
Apartamento próprio
Hotel/pensão
Apartamento para dividir
Hospedagem em famílias
Student Residence
Atividades
Literatura
Caminhadas
História
Fotografia
Voluntariado
Filme
Música
Turismo cultural (teatro, museu etc.)
Turismo histórico
Eventos no campus
Eventos social para universitários
Escalada em rocha
Eventos culturais locais (festivais etc.)
Trabalho e Estudos
Experiência de trabalho / estágio em empresas locais
Cursos
Brochuras
Avaliações
O que estão dizendo os alunos
Classificar por:
Obter preço
|
Powered by CoursePricer
Obter preço