(Marbella | Spain )
Spanish Language Centre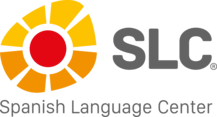 Avda Ricardo Soriano 36, Edf Maria III, 3rd floor
,
Marbella
(
view map
)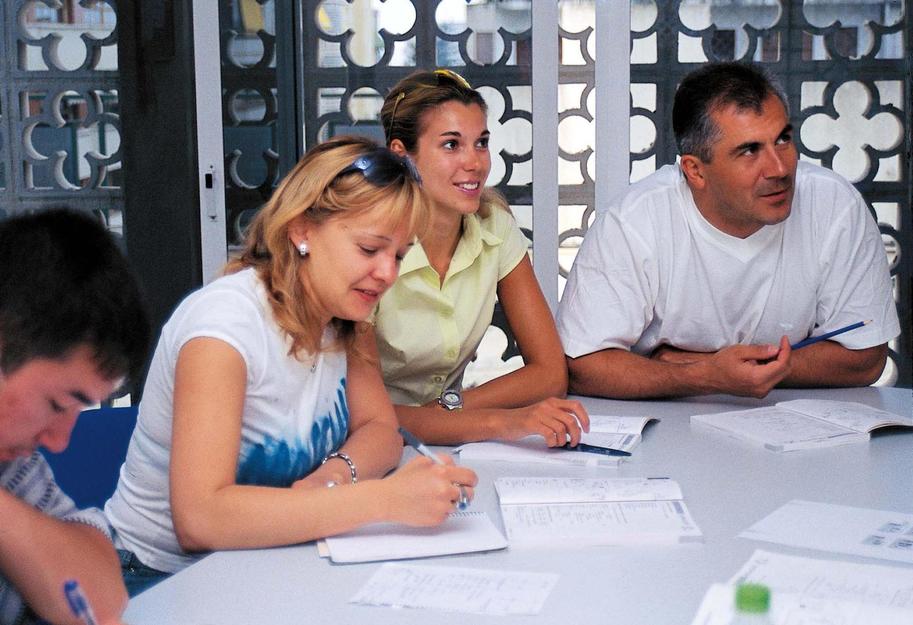 À propos
Spanish Language Centre
THE SCHOOL

Spanish Language Center (SLC) is a Language school founded by the organization International Au-Pairs Language Abroad Group (IA&LA) in 1988. Since then it is a centre of excellent prestige in the language-learning world.
Our school is specialized in teaching Spanish as a foreign language, it is certified by INSTITUTO CERVANTES. It is also a member of CSN (Central Committee of Financial Aid for Students)
The Spanish language school is located in Marbella. Our students are adults (+16 years old), with a maximum of 12 students, with an average of 3 to 6 per class.

Whoever you are, whether a university student, business executive, teacher or doctor, if you have decided to learn the purest Spanish, we are sure that we can offer you the very best Spanish language programme, designed according to your individual purposes and needs.

S.L.C. offers an excellent wide range of Spanish language programmes with qualified and experienced teaching staff. In addition of ensuring that your stay remains an unforgettable experience, we aim to ensure that your Spanish course is a success one: By providing a highly effective and proved teaching system, modern school premises, a study and reading room, plus personal attention (inside and outside the classroom) combined with various options of lodging.
Our Spanish Language Center is located in one of the most pristine areas of Marbella. It is situated in the heart of the city, 5 minutes' walk from the beach and the beautiful old town and easily accessible by bus.
The school is situated on penthouse of a 3 storey building. One amazing part of the building is the sun terrace of about 1.000 m2 with wonderful views to the whole city and the sea, where students can also take their Spanish lessons, especially in summer.
We offer 8 bright classrooms, a very large reception room, which is a common room containing a snack and refreshment machine, a multimedia room, with use of tablets and computers. Furthermore, there is an audio-visual room to watch movies which includes a library. All the rooms are decorated in a Spanish style, fitted with learning tools and air conditioning (hot and cold for those hot summer days and cool winter mornings) in order to make the students stay as pleasant as possible.
In addition there is free Wi-Fi Access in the entire school for all students.
TEACHING STAFF
The S.L.C. teaching staff is highly competent and specially trained group of teachers whose speciality lies in teaching Spanish as a foreign language. All teachers have a University degree and are native Spanish speakers. There is great importance put on their professional as well as their interpersonal skills, which ensures a warm and friendly atmosphere for the students.
Our teachers' goal is to help the students intensively develop their reading, writing and speaking skills in a warm and friendly atmosphere. Each student receives personal attention, inside and outside the classroom. This helps the students solve problems that may arise in addition to improving their knowledge of the Spanish language and culture.

REASONS AND ADVANTAGES TO STUDY AT SLC

• More than 16 years of experience in the language learning world.
• Complete flexibility, you can study from a minimum of 1 week to as long as required.
• The mix of our students varies from 16 - 74 years (until now) and they come from more than 40 countries around the world
• Up-to-dated learning methodology and a small class size (maximum of 12 students per class with an average of 3-6) to guarantee a learning process.
• Duration of the lessons: 55 minutes, which granted study the lessons in depth.
• We offer 6 different levels of Spanish, from totally beginners to proficiency level, that is, all the levels that are established in the Common European Framework of Reference for Languages (CEFR): A1, A2, B1, B2, C1, C2.
• The general Spanish Programmes for all levels start every Monday throughout the year.
• We have different offer packages according to the duration of the course and the type of lodging.
• A serious, but very warm and welcoming environment with well trained and highly qualified teachers and a team which helps you anywhere and anytime.
• A wide range of leisure time activities such as interesting cultural workshops and excursions.
• The school is situated in the centre of Marbella and easily accessible by bus.
• The School is a homologated centre to prepare the official Spanish exams called Diploma de Español como Lengua Extranjera (DELE) by Instituto Cervantes.
If you think that all this suits you, come and join us - you will not be disappointed! We will gladly welcome you to the S.L.C. world and make your stay as pleasant as possible, with nice and unforgettable memories of our school, city and country.
We look forward to welcoming you soon at our Spanish Language Center ¡Hasta pronto!
OFFICIAL RECOGNITIONS

Through regular revisions and controls by experts, such as Instituto Cervantes, SLC offers and guarantees the highest quality in all areas. We are committed to review the language programmes, the accommodation and all other activities regularly and strive to make improvements. Especially the well-being of the participant is particularly close to our hearts and we promise to make your stay as pleasant as possible and are available for any requests at any time. The SLC team guarantees that our offers and descriptions comply 100% with the reality. You can see details of the controls and safeguards of our quality anytime from the data of the responsible control organisations and inspection agencies.

A SCHOOL RECOGNIZED BY THE INSTITUTO CERVANTES

WHY STUDY SPANISH IN A SCHOOL RECOGNIZED BY THE INSTITUTO CERVANTES?
The network of educational organisations consists of institutions that are tested and approved entirety by the Instituto Cervantes. The language centres form the network of partner facilities of the Instituto Cervantes, if they are located outside Spain, and the Federation of Recognised Educational Institutions of the Instituto Cervantes, within Spain.

The Instituto Cervantes performs regular checks, controls and updates every two years the official certification and approval requirements. An institution accredited by the Instituto Cervantes has the following characteristics:
• The facility meets all quality requirements to teach Spanish as a foreign language.
• The establishment meets the applicable statutory requirements to carry out the teaching.
• The school has cutting-edge, high-quality teaching and learning materials.
• Teachers have a professional and academic education in the foreign language teaching.
• The school has a didactic pedagogical system, which guarantees a learning success.
• The institution sets a maximum number of students per class, to promote the individual learning process.
• The advertising of the offered services are truthful and are fully realized.
• The school describes in detail the exact prices for the programmes and the additional services.
• Complaints, or requests of any kind will be accepted, processed and answered immediately.

I.A.P.A

The IAPA was founded in 1994 to give service and guidance to young people who wish to work as au pairs abroad. Also IAPAs aim is to help host families who require these services. In addition, it provides access to a network of highly professional organizations, which provide these cultural exchange programmes. Since its inception, the IAPA has been setting the standards of high quality and excellence for the au-pair industry and is one of the most experienced and renowned organizations in this area. The IAPA is an independent association within the legal framework of the FIYTO (Federation of International Youth Travel Organizations) where you will also find ALTO (Association of Language Travel Organizations) which is also in cooperative relationship with IAPA.

WYSE TRAVEL CONFEDERATION
The World Youth Student & Education Travel Confederation is the world's biggest and most successful federated network of tour operators and agencies that support young adults who want to educate themselves in a foreign country. Everyone involved in WYSE is constantly endeavoured to further develop and establish this market.
CSN
Our school and study programmes are accredited by CSN (Central Committee of Financial Aid for Students) from Sweden. This entity is administered by the Sweden educational organism, which grants loans and economical aids for the studies, what is an important support for Swedish students who want to learn or improve the Spanish language in Spain.
The Swedish organization CSN confirms the high quality of our Spanish courses and our Swedish students will be able to receive scholarships to participate in any courses that we offer during the year.
BILDUNGSURLAUB

Bindungsurlaub is a grant that local and regional German governments give to qualified professionals in different areas. They are "Additional leave" which employees can take advantage of in the form of linguistic advancement for those who want to improve their knowledge in languages and in other fields. In the case of languages the grant consists in a Super-Intensive Spanish Course, 6 hours per day with a total of 30 hours per week.
People who are granted are professionals with high cultural and professional level. The conditions and requirements for this grant are stablished by the different German governments.

ACTIVITIES
Besides our cultural activities, which take place during the week (Spanish dance, city tours, cultural workshops, welcome dinner, going to tapas bars, exhibitions, debates about Spanish and Latin American films and others that are included in the price of the course), we also offer the possibility of visiting another places with cultural and touristic interest: Sevilla, Granada, Córdoba, Gibraltar, Ronda, Tarifa and its beaches, and other near destinies you wish.
We also organize optional weekend excursions to all cities of Spain (especially to those which are of cultural importance). To the heavenly beaches in Tarifa, to historical buildings –such as the Alhambra of Granada, Sevilla, Cordoba, Madrid and Barcelona, to the mysterious Morocco, etc. They are offered at reasonable prices. Of course, we can also organize individual excursion wishes.
SPECIAL SERVICES
• Information of telephone cards and rental of mobile phones, bicycles, apartments, cars etc.
• Reservation of hotels, hostels, flight tickets and organisation of excursions.
• Necessary documentation for the procurement of the visa for those students who come from a country where it is required.
• Student's book library and audio-video library.
• Study and reading room.
• Books and movies for loan.
• Free access to internet and e-mail (ADSL/Wi-Fi connection).
• Free access to PCs and tablets.
• Possibility to send and receive e-mails free.
• Possibility to send faxes to Marbella, Spain, E.U. and other countries.
• Preparation of your CV in Spanish.
• Daily interchange with native speaker.
• Registration to DELE exams (official Diploma de Español como Lengua Extranjera)
• Recruiting Spanish families (for a homestay or au-pair programme).
• Transfer from and to Málaga airport or any other pick up location.
• Send and receive money in our offices of MONEYTRANS.
• We offer insurances for those students who will come to Spain
• We are there for any enquiry 24 hours!!

Services supplémentaires
Transfert aéroport/gare
Orientation pour étudiants
Logement
Logement en familles d'accueil
Logement en familles d'accueil où il n'y a pas d'étudiants de même langue maternelle
Appartement partagé
Travail et études supplémentaires
Cours de langues et séjours au pair
Activités
Cinéma
Cuisine
Tourisme culturel (théâtre, musées, etc.)
Visites de lieux historiques
Histoire
Activités culturelles locales (festivals, etc.)
Cours
Brochures
Application_Form_and_General_Conditions_SLC.pdf

PDF | 2MB Ajouté 03.13.2017 Télécharger
Commentaires
Cette école n'a pas été évaluée
Vidéos
Cette école n'a pas ajouté de vidéos
Obtenir le prix