(Greensboro | United States )
University of North Carolina - Interlink Language Center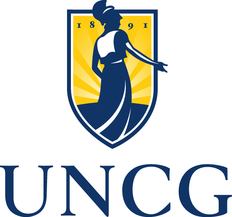 1200 Spring Garden St. (Foust Building), PO Box 26170
,
Greensboro
(
view map
)
À propos
University of North Carolina - Interlink Language Center

INTERLINK Language Centers at the University of North Carolina at Greensboro (UNCG) has been helping students achieve their personal and professional goals since 1997. Located in Greensboro, North Carolina, INTERLINK offers intensive English instruction, academic preparation, and cross-cultural orientation for students, scholars, and professionals on a year-round basis. The program prepares students for challenging careers, and provides the tools and skills needed to achieve success in the 21st century. Upon graduation, many students go on to study in academic programs at UNCG or other area universities.

INTERLINK's curriculum is rigorous. Its six levels, offered in 9-week sessions, involve in- and out-of class assignments in listening, speaking, reading, writing, and projects which require active student participation. Students enjoy full access touniversity facilities, including opportunities to meet students and professors, audit or take classes for credit. Program field trips enable students to learn firsthand about the state and local community. Of particular benefit to students is the representation of many cultures in the program. In a diverse environment, students learn more about the world, and in the process, about themselves. Academically qualified students enjoy the convenience of receiving conditional admission prior to starting their language program at INTERLINK.

At INTERLINK, we strive to assure a memorable and transformative educational experience for international students. If you are looking for an English as a Second Language program, especially if you plan to study at an American university, we hope you will consider attending INTERLINK at UNCG.
Logement
Logement en familles d'accueil
En appartement propre
Sur le campus
Cours
Cours de Anglais général
Ce cours s'adresse aux étudiants âgés: 16-70
Niveaux: Avancé, Elémentaire, Intermédiaire
Nombre d'étudiants par classe: Grand, 11-20 étudiants, Moyen, 6-10 étudiants, Particulier, Petit, 2-5 étudiants

These courses are offered at five different levels of proficiency in nine-week sessions; students study Communication Skills (CS) and Reading/Writing (RW), each a 10-hour block per week.

At the elementary levels, an integrated skills approach is used in each class. In these levels the students receive a strong foundation in four language skill areas: listening, speaking, reading, and writing. Instructors work together to provide learning experiences which integrate these four language skills in every class.

In the intermediate level courses of Communication Skills and Reading/Writing, students build on the strong foundation achieved in the integrated skills classes. At these levels students develop strong reading skills to increase reading speed, comprehension, and vocabulary. In writing, students learn how to compose essays in different rhetorical modes. Communication skills are refined to the point that students are able to discuss topics and make oral presentations.

In the advanced Academic Preparation classes, students are exposed to materials/assignments which equip them with the skills necessary for success in the college/university environment. In these levels students are expected to understand and take notes on lectures, participate in discussions, make presentations, do library research, write research papers, and read sources related to their fields of study. At these advanced levels, students have the opportunity to take concurrent university classes for audit or credit.
Brochures
Commentaires
Cette école n'a pas été évaluée
Obtenir le prix