(San Francisco | United States )
American Academy of English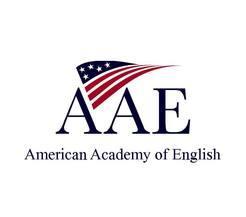 530 Golden Gate Avenue
,
San Francisco
(
view map
)
À propos
American Academy of English
Studying English can be the most important step in your education or career. At the American Academy of English, we have been helping students from over 80 countries take this step since 1982. To help you, we offer the latest in modern programs and facilities. We also offer a professional, university-trained staff.

The American Academy's Programs of English as a Second Language are specially designed for international students. The Academy focuses on teaching students who want to use English in colleges, universities, business and daily life. We are fully accredited, approved by the State of California and authorized under federal law to enroll nonimmigrant students. We offer classes in San Francisco and Oakland for your convenience.

San Francisco Campus:
Another key feature of the Academy is its pleasant facilities. Our San Francisco location is comfortable, modern, and inviting, housing classrooms, offices, a computer lab, recreation room, and a cafe shop.

The Academy maintains the latest in audio, video, and computerized programs to make your learning of English effective and enjoyable. Our library includes audiotapes and software to improve your listening skills, pronunciation, TOEFL, and TOEIC test taking skills. Our video library has DVD's designed to help you pass the TOEFL and improve fluency.
Our computer-programs will do everything from diagnosing your accent to assessing your English ability. We also have high-speed Internet access so you can surf the Web and contact friends and family back home.
Services supplémentaires
Orientation pour étudiants
Facilitation des démarches pour l'obtention d'un visa
Logement
Logement en familles d'accueil
En appartement propre
En hôtel/auberge de jeunesse
Appartement partagé
Résidence étudiante
Cours
Cours de Anglais général
Ce cours s'adresse aux étudiants âgés: 16-70
Type de lieu: Ville moyenne/grande
Niveaux: Avancé, Elémentaire, Intermédiaire
Nombre d'heures hebdomadaires: Général (15-25 h/semaine)
Intensive English Program:

The standard in English language training is Communicative Language Teaching (CLT). All of our courses are designed around this model and involve opportunities to speak in every class.

Classes are lively, fun, and interactive. Themes in class involve authentic speech so that students learn to communicate fluently and naturally.

The Standard Course – "The Essentials"

Classes are offered at all levels and in all areas of English as a Second Language training, including the following course topics:

Pronunciation/Accent Reduction
Grammar/Writing
Speaking/Listening
Reading/Vocabulary Building
Idioms/American Slang
American Culture
Learning English through American Film Classics
Learning English through American Music
Préparation aux examens de Anglais
Ce cours s'adresse aux étudiants âgés: 16-70
Type de lieu: Ville moyenne/grande
Niveaux: Avancé, Elémentaire, Intermédiaire
Nombre d'heures hebdomadaires: Général (15-25 h/semaine)
Program Features

Comprehensive Review
Year-round Program
Integrated Skills
Dedicated Instructors
Communicative Methodology
Carefully chosen Course Materials
Computer Exam Lab
iBTOEFL testing center
Institutional TOEFL Program testing center (ITP)

The Academy offers test preparation courses for the TOEFL and TOEIC. Courses provide comprehensive instruction and practice in all of the traditionally tested areas, including vocabulary, grammar, writing, speaking, reading and listening comprehension. Review of what is traditionally on the exam, advice on strategy, and clear explanations of grammar points help students through the test preparation process.

The iBTOEFL (Internet-Based Test of English as a Foreign Language) is required for admission of international students into most U.S. colleges and universities. The iBTOEFL course is a comprehensive review of all the types of questions that appear on the test, as well as a course designed to increase English language proficiency. Students use the computer to take practice iBTOEFL tests and write weekly essays to prepare for the exam.

TOEIC is an acronym that stands for Test Of English for International Communication. It is one of the most widely used English language exams, taken by more than 4 million business professionals worldwide. The TOEIC test measures your ability to use English in daily business situations. A growing number of international companies recognize the TOEIC as an objective indicator of a person's proficiency in business English.
Brochures
Commentaires
Cette école n'a pas été évaluée
Vidéos
Cette école n'a pas ajouté de vidéos
Obtenir le prix