(Madrid | Spain )
IH Madrid Alonso Martínez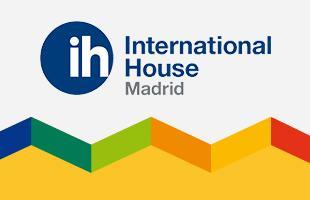 À propos
IH Madrid Alonso Martínez
The International House World Organisation (IHWO) is a network of language schools worldwide that are committed to implementing high standards of quality and innovation in education and training. There are currently over 140 schools in more than 40 countries.

Welcome to International House Madrid

Over 30 years experience in training both students and language teachers. Our methodology is based on real communication, and is taught by native teachers in continuing professional development. If you want to learn Spanish, English, French or German for any age or level or train to become an English Teacher... contact IH Madrid now!
Logement
Appartement partagé
Résidence étudiante
Logement en familles d'accueil
Cours
Brochures
Commentaires
Cette école n'a pas été évaluée
Vidéos
Cette école n'a pas ajouté de vidéos
Obtenir le prix