(Valencia | Spain )
AIP Languages

Calle El Bachiller. 7
,
Valence
(
view map
)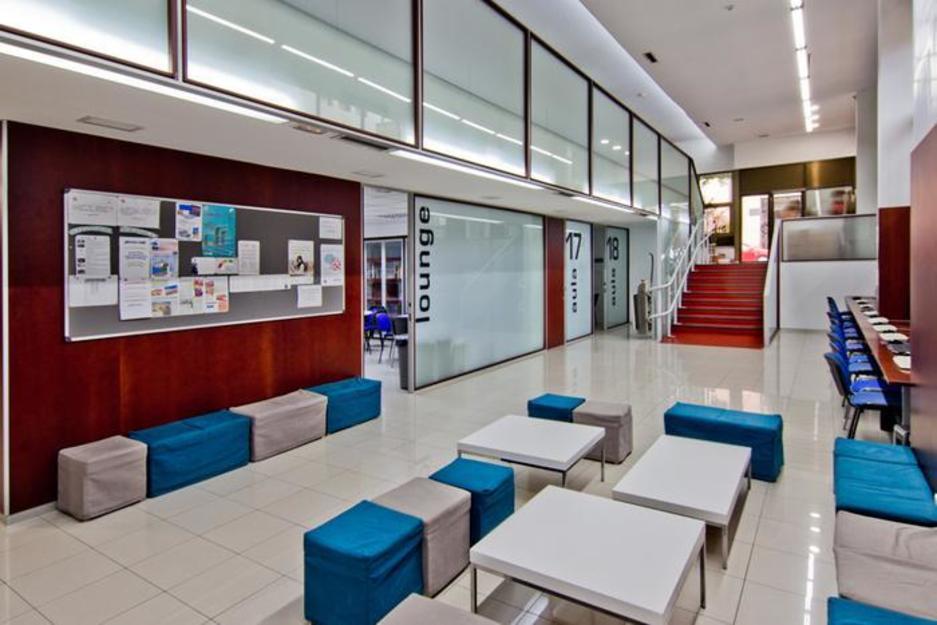 À propos
AIP Languages
AIP Language Institute is a language school which allows you to not only practice your spanish but also to get to know the spanish culture in the beautiful spanish city of ValenciaLocated in the heart of a historic district and at a 15 minute walk from the city center, AIP Language Institute gives you the opportunity to discover an ancient city at the Mediterranean coast. Also known for its City of Arts and Sciences which is a spectacular space of futuristic architecture. Valencia is the 3rd largest city in Spain, after Madrid and Barcelona. A city with over 2000 years of history reflected in one of the largest "old town" of Europe. With one of< the best climate in Spain (an annual average temperature of 15 ° C).
AIP Language Institute offers Spanish courses in a nice and modern area of ​​850 square meters with a capacity of 150 students. Our Spanish language school, located in Valencia, guarantees its students a modern workspace with a warm decorand a good working environment to study Spanish in Valencia.
In addition to our courses, we offer weekly cultural activities – trips, study tours and meetings with spanish natives for students to  stimulate the learning process by practicing outside school hours and also to give the opportunity to experience a true cultural immersion .
Sports
Danse classique
Danse
Football
Natation
Tennis
Volley-ball
Plongée
Surf
Services supplémentaires
Sports aquatiques
Transfert aéroport/gare
Infrastructures pour étudiants en situation de handicap
Orientation pour étudiants
Facilitation des démarches pour l'obtention d'un visa
Logement
Logement en familles d'accueil
Logement en familles d'accueil où il n'y a pas d'étudiants de même langue maternelle
En appartement propre
En hôtel/auberge de jeunesse
Appartement partagé
Résidence étudiante
Travail et études supplémentaires
Expérience professionnelle/ stage dans des entreprises locales
Activités
Architecture
Danse
Cinéma
Littérature
Musique
Théâtre
Cuisine
Tourisme culturel (théâtre, musées, etc.)
Randonnée
Visites de lieux historiques
Photographie
Evènements sur le campus
Bénévolat
Evènements sportifs professionnels
Présentation d'adaptation à la nouvelle culture
Activités culturelles locales (festivals, etc.)
Cours
Brochures
AIP_Spanish_language_school_brochure.pdf

PDF | 2MB Ajouté 08.29.2017 Télécharger
Commentaires
Ce que disent les apprenants
Trier par:
Obtenir le prix