(Atworth | England )
Stonar Summer School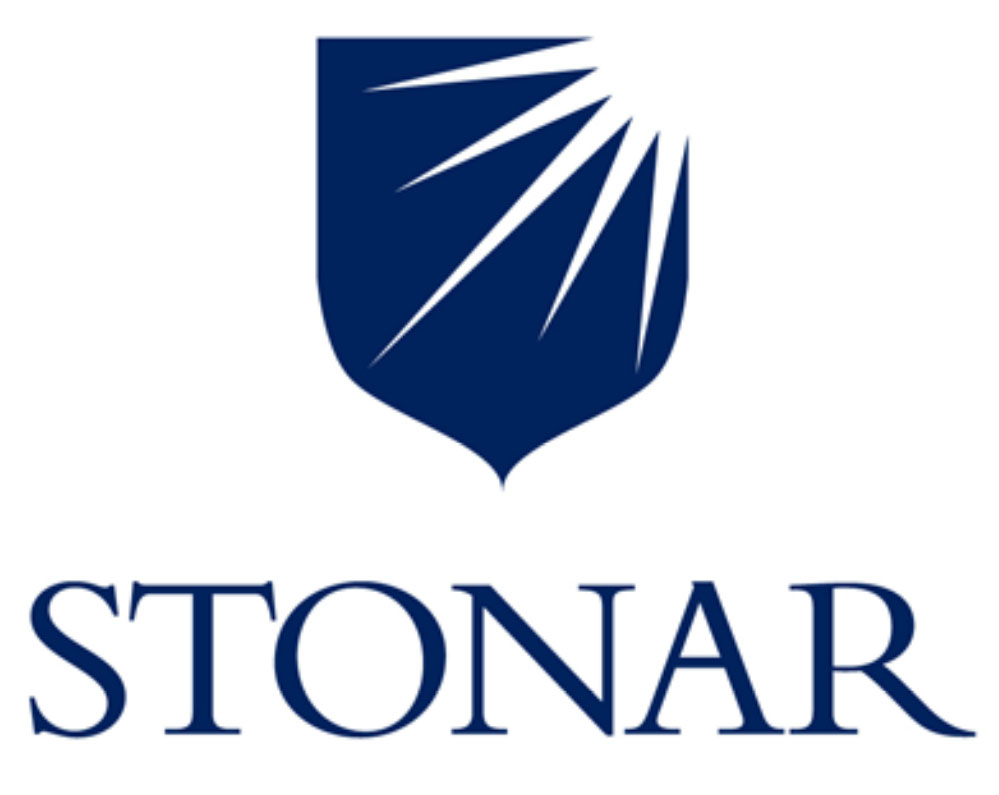 About
Stonar Summer School
A boarding school experience on a stunning site in the beautiful English countryside just outside the city of Bath.

Courses: English Plus
Dates: July 5 - August 16, 2020
Course Length: 1 – 6 Weeks
Age : 9 – 15
Levels: All
Accommodation: Residential

English language and activity
4 hours of language learning each day with EFL qualified teachers
3 hours of activity each day with a choice of:
● Horse Riding – all abilities catered for with indoor and outdoor arenas on site
● Tennis – all abilities will benefit from our professional tennis coach using onsite courts
● Football – skills and tactical development using both indoor and outdoor spaces
● Art and Photography – use of our beautiful 80 acre site for photography and inspiration
● Multi-Sports – a different activity each day to encourage team building and learning new sporting skills
● Evening team-building and fun activities
● A weekend trip to a world famous city such as Bath or Oxford
● Location - close to the World Heritage City of Bath

English Plus Courses Five different programmes are available
Each weekday combines 4 hours of language learning with 3 hours of your chosen specialist activity. English is taught in small groups according to ability, which is set following a placement test at the beginning of the week. Project English is an exciting task-based course component that allows students to work together to design and create their very own product, be it a video presentation, class magazine or even a play!

This helps students develop their interpersonal and team working skills in a highly communicative setting, ensuring the English they learn is used in realistic and meaningful contexts. The conversation is focused by a theme to give students the skills and vocabulary for communicating in English and to encourage engagement. A variety of teaching techniques including projects, group work, research tasks and worksheets ensure that no two days are the same which reinforces and embeds learning. Trinity College exams can be taken by students (by prior arrangement), providing an internationally-recognised qualification.

Excursions take place on the weekend to some of the world-famous tourist sites in the local area including Stonehenge Oxford, Bristol and the historic city of Bath.

English Plus Riding
Stonar's exceptional riding facilities include indoor and outdoor arenas, extensive stabling, dressage field, show-jumping ring, cross country courses and an off-road hacking track.

Stonar Equestrian Centre is led by Director of Riding, Ellie Halsey. Ellie has a huge amount of experience and deep understanding of equestrian sport, as well as what makes Stonar special. Ellie is a BHS Stage 5 Performance Coach with over 20 years' coaching experience at all levels. In her spare time Ellie competes in dressage at Prix St Georges, as well as Area Finals and Regional championships.

Students will be allocated a horse which matches their skills and experience and enables them to grow in confidence whilst improving performance. Stonar's English Plus Riding is a unique programme, offering riders of all levels the opportunity to combine their language studies and excursions with hands-on, in-depth daily stable and riding experience. As Tatler proclaimed: "No-one can hold a candle to Stonar's equestrian programme."

Beginner
Our beginner programme provides riders with a strong foundation in the basic skills of horse riding including position work, walking and trotting and will build up to canter and small jumps if ability permits. Beginner riders will learn basic handling and horse care techniques including safety awareness, leading and handling horses and the essential daily care of the horse. Confidence building is also an essential component of our beginner programme.

Intermediate / Intermediate Plus
This programme is suitable for competent riders who wish to start competing or simply progress further. Coaches will work with riders to improve every aspect of their skill and performance, challenging students to push themselves and exceed their own expectations. Riders will work on improving both dressage and jumping skills and will have the opportunity to gain a deeper understanding of the horse and rider partnership. This programme also includes theory on maintaining the health and wellbeing of the horse.

English Plus Football
Coaching from experts to help develop skills and tactical play. Boys and girls the world over love watching and playing football so this universally-loved game not only involves skills and fitness but unites people in a way few other sports can. Our coach will organise activities to ensure that everyone leaves with developed football skills, feeling fit and with new friends. Our football coaches understand the need for mastering basic skills in the game and will work on turning, crossing, dribbling, heading, tackling, passing and shooting. Agility and fitness will also be a focus in order to develop ball control and footwork skills. With a combination of these basics and some tactical play, students will improve their overall understanding of the game.

English Plus Tennis
Expert coaching provides junior tennis players the chance to take their skills to the next level.

Whether your child plays for fun or likes to compete, the tennis coaching will work on every aspect of their game with focused demonstration, feedback and practice. Energetic and enthusiastic coaches working in a 1:6 ratio get the best out of students and stretch players of every ability. Tennis lessons usually take place in the afternoon after the English study has finished for the day. The sessions are delivered by qualified LTA coaches and are designed to improve skills at all levels in different aspects of the game. This could include serving, volleying and rallying, agility on the court or positional and tactical play for the more advanced players. Our coaches understand the needs of players of all ability levels and will target specific areas of play to improve.

English Plus Multi-Sports
Stonar school offers a unique site with space to enjoy outside activities and an abundance of fresh healthy air.

We have sports equipment, outside and inside spaces, a swimming pool and sports leaders who will help develop sports skills whilst ensuring your child is having fun, keeping healthy and making new friends.
We encourage our students to try something new which has the added benefit of developing confidence, resilience and team skills.

English Plus Art and Photography
Examples of the creative activities on this programme include tile painting, pattern design and fabric printing.

Stonar is a perfect location for photography with its wonderful rural scenery, old buildings full of character and beautiful flora and fauna to capture in photos. The views from our grounds are stunning and each part of the day brings different light (and weather!) to give variety and inspiration. Students have space and light to sketch and paint and many have captured wonderful pictures of the Stonar horses grazing in the fields.

Any materials needed are supplied by the teacher and all you need to bring is the enthusiasm to progress your creative skills or to try something new. This programme suits both those with experience
and skills but also those who would like to experiment.

Accommodation
Stonar's boarding houses offer a homely and social environment in which young people can feel safe yet have the freedom and opportunity to live in a community and learn independence and tolerance.

All houses, have a kitchen and common room which give our boarders the space to socialise and make friends. Boys and girls are accommodated separately in each house. Most of the rooms in the houses are twin or single, with a number of shared dormitories for younger boarders.

Healthy Eating
Our Stonar catering team prides itself on producing fresh healthy meals everyday, hot and cold meals including a salad bar and fresh fruit. All dietary requirements can be provided for. Breakfast, lunch and dinner are served in the dining room and packed lunches are prepared for day trips.

Pastoral Care
A parent's first and primary concern is the health, safety and wellbeing of their child.

Pastoral care is the term that we use to describe all aspects of the health, safety and welfare of students at Stonar Summer School. We are committed to supporting not only the academic learning that takes place, but also the personal, social and emotional development of each student.

Our pastoral staff have been selected because of their understanding of young people and will take the time to get to know each student as an individual. The beautiful site offers space and freedom with an abundance of fresh air which we know is healthy for young people. A nurse offers qualified medical care during the day for minor health issues and we have access to a local health centre and hospital.

Sports
Swimming
Riding
Tennis
Football/Soccer
Track and field/Athletics
Badminton
Accommodation
On campus
Student Residence
Activities
Film
Music
Literature
Art / Painting
Art history
Cultural tourism (theater, museum, etc.)
Photography
Historical sightseeing
On campus events
Courses
Tailor made English courses
0% 0 Reviews
This course is for students aged: 10-17
Location Type: Rural/Countryside
Weekly Hours: Relaxed 10-15 hrs/wk
Seasonal Course: April
Levels: Basic, Intermediate, Upper Intermediate, Advanced
Class Sizes: Medium, 6-10 students, Large, 11-20 students
Easter holiday course 2020
Saturday 4 April - Saturday 18 April 2020
(1 or 2 weeks )
English Plus combines 15 hours of language learning each week (all our teachers hold EFL qualifications) with up to 12 hours of your chosen specialist activity, as well as teambuilding activities in the evenings and trips to world famous cities and sites.
English Summer Courses
0% 0 Reviews
This course is for students aged: 9-15
Class Sizes: Large, 11-20 students
Location Type: Rural/Countryside
Weekly Hours: General 15-25 hrs/wk
Levels: Advanced, Upper Intermediate, Basic, Intermediate
Seasonal Course: July, August
Summer school 2020
English language and activity

A boarding school experience on a stunning site in the beautiful English countryside just outside the city of bath

English Plus Courses
4 hours of language learning each day with EFL qualified teachers
3 hours of activity each day with a choice of:
● Horse Riding – all abilities catered for with indoor and outdoor arenas on site
● Tennis – all abilities will benefit from our professional tennis coach using onsite courts
● Football – skills and tactical development using both indoor and outdoor spaces
● Art and Photography – use of our beautiful 80-acre site for photography and inspiration
● Multi-Sports – a different activity each day to encourage team building and learning new sporting skills
● Evening team-building and fun activities
● A weekend trip to a world famous city such as Bath or Oxford
● Location - close to the World Heritage City of Bath
Brochures
Stonar Short Courses 2020

PDF | 3MB added 12.02.2019 Download
Reviews
This school hasn't been reviewed
Get Price