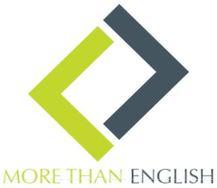 More Than English is a junior summer school offering choice and challenge to students.

We offer a choice of study, accommodation and excursion options.
Our course is designed to inspire, motivate and support students to develop the language, skills and confidence they need to use English effectively in today's competitive world. We accept students aged 11-16 with an English level from A2 (Pre-Intermediate) to C2 (Proficiency) .

This is an intensive course. We include 24 hours of learning a week:
• 15 hours of Core English focusing on speaking, listening and presentation skills
• 9 hours of "Get Ahead" options:

• Professional Sports Coaching - in tennis, football and golf
• Performing Arts and the Media - stage, screen and dance choreography
• Leadership - Business project and Model United Nations
• Creative English - Shakespeare, Short Stories. Creative Writing
• Intensive English - PET, FCE and IELTS

For a better immersion experience we limit the number of students from each country and the number of speakers of each language. Moreover, we are the only summer camp in beautiful, historic Ludlow.

---
Badminton
Basketball
Chess
Dance
Football/Soccer
Golf
Riding
Swimming
Table tennis
Volleyball
Airport/Station transfer
Facilities for students with disabilities
Host family accommodation
Host family accommodation without students of same native language
On campus
Fashion
Cooking
Music
Dancing
Film
Literature
Theatre
Cultural tourism (theater, museum, etc.)
Hiking
Historical sightseeing
On campus events
Professional Sports events
Local cultural events (festivals, etc.)
More_Than_English_-_Brochure__2017_.pdf