(Minsk | Belarus )
Educational Center Leader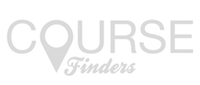 Smolyachkova 9, off. 527
,
Minsk
(
view map
)
About Educational Center Leader
Educational Center Leader is leading educational institution in Belarus with classes in 27 cities of Belarus. Every year more than 10 000 students attend our courses.
We offer course in Minsk. We provide excellent studying experience and help with accommodation, visa and cultural program.
Sports
Football/Soccer
Golf
Hockey
Riding
Skiing
Tennis
Snowboarding
Squash
Additional Services
Water sports
Airport/Station transfer
Student counselling
Visa support
Accommodation
Host family accommodation
Own apartment
In hotel/guesthouse
Shared Apartment
Activities
Dancing
Film
Literature
Music
Sauna / Wellness
Theatre
Art / Painting
Cooking
Cultural tourism (theater, museum, etc.)
Fashion
Historical sightseeing
Professional Sports events
Courses
General Russian
0% 0 Reviews
This course is for students aged: 16-70
Levels: Advanced, Basic, Intermediate
Class Sizes: Large, 11-20 students, Medium, 6-10 students, One-to-One, Small, 2-5 students
Weekly Hours: Relaxed 10-15 hrs/wk, General 15-25 hrs/wk, Intensive 25+ hrs/wk
Russian online
0% 0 Reviews
This course is for students aged: 16-70
Levels: Advanced, Basic, Intermediate
Class Sizes: One-to-One
Brochures
Reviews
This school hasn't been reviewed
Videos
This school hasn't added any videos
Get Price