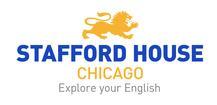 Welcome to Stafford House Chicago!
Stafford House Chicago is situated on South Michigan Avenue, right across the street from Buckingham Fountain and the Grant Park. It is perfectly located within walking distance from The Art Institute of Chicago and only a short bus ride away from The Field Museum and the Shedd Aquarium. Whether you are looking for museums, concerts, theatre, sports, or great food, Chicago has something to offer. And as the home of more than 60 Fortune 500 Companies, Chicago is the perfect place to learn English and start your career in a global business.
Why choose Stafford House Chicago?
- high quality learning atmosphere
- family environment
- small classes (average 10 students)
- excellent teaching with adaptable study programs
- perfect combination of studying and having fun
- premium facilities and many accommodation options
We look forward to welcoming you!
Stafford House ChicagoTeam :)
[email protected]
---
Kulturtourismus (Theater, Museum, etc.)
Profisport-Veranstaltungen
Kulturelle Veranstaltungen vor Ort (Festivals, etc.)
Ehrenamtliche Arbeit
Veranstaltungen auf dem Campus
Flughafen/Bahnhof-Transfer
Einrichtungen für Studenten mit Beeinträchtigungen
Studienberatung
Visa Unterstützung
Unterbringung bei Gastfamilie
Unterbringung bei Gastfamilie ohne Schüler der selben Muttersprache
Wohngemeinschaft
In Hotel/Gästehaus
Chicago_City_Factsheet.pdf
Was unsere Sprachschüler sagen