(Liverpool | England )
Liverpool School of English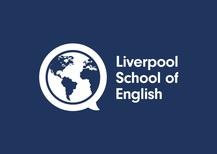 50-54 Mount Pleasant
,
Liverpool
(
view map
)
Informazioni
Liverpool School of English
Dal 1999 ci occupiamo dell'insegnamento della lingua Inglese in un ambiente stimolante e di supporto per ogni studente. Gli obiettivi della nostra scuola sono chiari e semplici: far si che gli studenti imparino in modo efficace, che raggiungano i loro obiettivi e che vivano un'esperienza unica!

La nostra scuola è situata nel cuore del Knowledge Quarter di Liverpool: una città meravigliosa per studenti provenienti da tutto il mondo. Liverpool è una città sicura, facile da visitare (anche a piedi) e ricca di posti da vedere e da vivere.
Liverpool è famosa per la sua storia, l'architettura, lo sport, la musica e per la gentilezza dei suoi abitanti nell'essere disponibili e amichevoli con il prossimo.
Il lungomare è patrimonio mondiale dell'UNESCO ed è inoltre una città piena di bellissimi parchi, con più musei e gallerie di qualsiasi altra città del Regno Unito (eccetto Londra).
Liverpool è ricca di storia, cultura e tradizione ma è allo stesso tempo moderna e vivace. Innovazione e creatività sono il cuore pulsante di questa città. In altre parole, è il luogo perfetto per imparare, fare nuove esperienze e divertirsi con i nuovi amici.

I nostri fantastici servizi includono:
- Wi-fi gratuito
- una biblioteca in cui puoi prendere in prestito libri, CD e DVD
- 26 aule (20 con lavagne interattive)
- 2 aule computer
- un bellissimo giardino
- una caffetteria, interna alla scuola, dove è possibile acquistare pasti leggeri e bevande calde e fredde
- una sala comune dove rilassarsi, relazionare, guardare la TV, navigare su Internet e gustarsi la propria bevanda

I nostri corsi includono:
- General English
- IELTS Preparation
- Cambridge FCE e Cambridge CAE Preparation Courses
- Trinity CertTESOL, Cambridge TKT (Teacher Knowledge Test) and Teacher Development Course with CLIL (Content Language Integrated Learning)
- Academic Skills
- Communication Skills
- English for Business
- General English & Science
- Live Liverpool
- Private Tuition (1:1)
- Junior Summer Schools for groups in Liverpool
- Tailor-made group programmes for juniors and adults

"Liverpool School of English" è sponsor UKBA, centro esami accreditato Cambridge e centro Trinity GESE. Siamo accreditati dall'ISI e dal British Council per l'insegnamento dell'inglese.

Alloggio
Alloggio in famiglia ospitante
Casa dello studente
Alloggio in famiglia ospitante senza studenti della stessa lingua madre
Attività
Eventi sul campus
Visite della città storica
Turismo culturale (teatro, museo, etc.)
Film
Ballo
Eventi locali culturali (festival, ecc)
Musica
Escursioni
Volontariato
Servizi aggiuntivi
Trasferimento aeroporto / stazione
Lavoro e ulteriori studi
Esperienza di lavoro / stage presso aziende locali
Studente legalmente autorizzati a lavorare / guadagnare soldi durante corso
Sport
Calcio
Pallavolo
Tennis da tavolo
Corsi
Brochure
Recensioni
Cosa stanno dicendo gli studenti
Ordina per:
Ottieni prezzo
|
Powered by CoursePricer
Ottieni prezzo