(Loughborough | England )
Loughborough College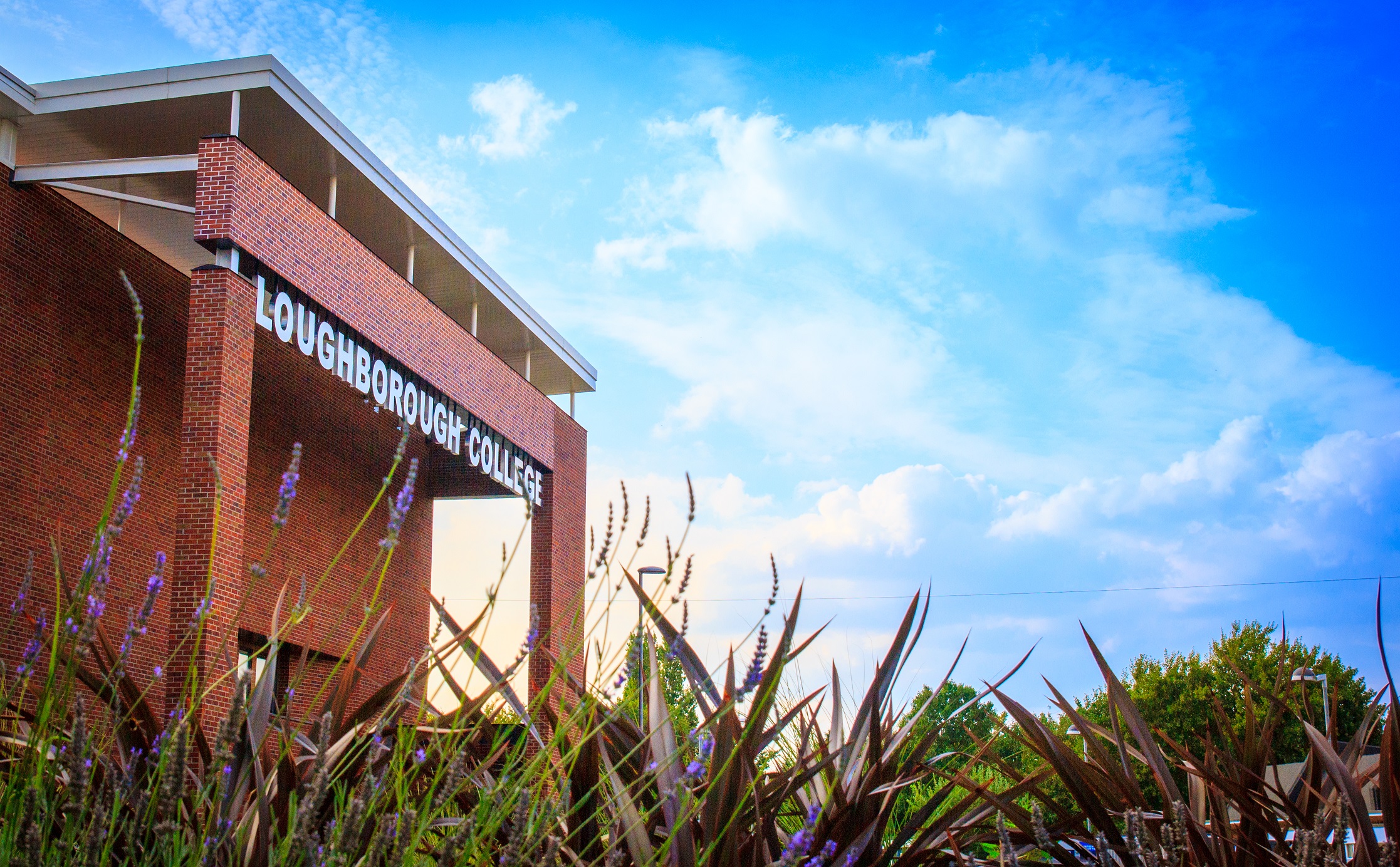 À propos
Loughborough College
Established in 1909, Loughborough College is a UK Home Office Tier 4 Sponsor and has an outstanding reputation for providing high quality education in the heart of England.

Loughborough College has welcomed students from around the world for over 40 years. We offer English Language Programmes, International Foundation Programme, A-Levels, Undergraduate Degree Programmes, Teacher Training and a range of BTEC vocational programmes. Our progression rate is high with students progressing to Top 30 UK universities.

Undergraduate students can study on our HND/C Programmes, Foundation Degree, Top UP Degree and BSc Sports degree programmes. Our higher education programmes are run in partnership with Loughborough University, Nottingham Trent University, University of Derby, University of Warwick and Pearson. In recognition of our high quality undergraduate provision the college was awarded GOLD by the Teaching Excellence Framework (TEF) in June 2019.

The college is centrally located in the UK, about 90 minutes from London by train. There are around 11,000 students studying at the college. With brand new state-of-the art facilities, on site accommodation and outstanding student success, it is little surprise that an increasing number of students are choosing to study at Loughborough College.


Logement
Résidence étudiante
Sur le campus
Appartement partagé
Services supplémentaires
Facilitation des démarches pour l'obtention d'un visa
Transfert aéroport/gare
Infrastructures pour étudiants en situation de handicap
Orientation pour étudiants
Sports
Basket-ball
Danse
Football
Natation
Tennis
Athlétisme
Volley-ball
Plongée
Badminton
Danse classique
Baseball
Echecs
Escalade
Golf
Hockey
Modern'jazz
Ping-pong
Squash
Karate
Activités
Architecture
Danse
Cinéma
Littérature
Musique
Sauna/ Bien-être
Théâtre
Art/ peinture
Histoire de l'art
Cuisine
Tourisme culturel (théâtre, musées, etc.)
Mode
Géographie
Randonnée
Visites de lieux historiques
Histoire
Philosophie
Photographie
Evènements sur le campus
Bénévolat
Activités sociales pour étudiants universitaires
Evènements sportifs professionnels
Activités culturelles locales (festivals, etc.)
Cours
Cours de Anglais général
94% 13 Commentaires
Ce cours s'adresse aux étudiants âgés: 16-70
Improve your English for professional or everyday use. These classes are designed to develop your communication skills in the key proficiencies of reading, writing, speaking, and listening, whilst also advancing your knowledge of English grammar, vocabulary, and pronunciation.
Cours de Anglais à des fins académiques
93% 9 Commentaires
Ce cours s'adresse aux étudiants âgés: 16-70
IELTS English:

Improve your IELTS score and prepare for university. These classes are designed to enhance your knowledge of academic English, whilst improving your overall language skills and developing your exam techniques.
Commentaires
Ce que disent les apprenants
Trier par:
Obtenir le prix
|
Powered by CoursePricer
Obtenir le prix