(Loughborough | England )
Loughborough College
Marcar escuela como favorita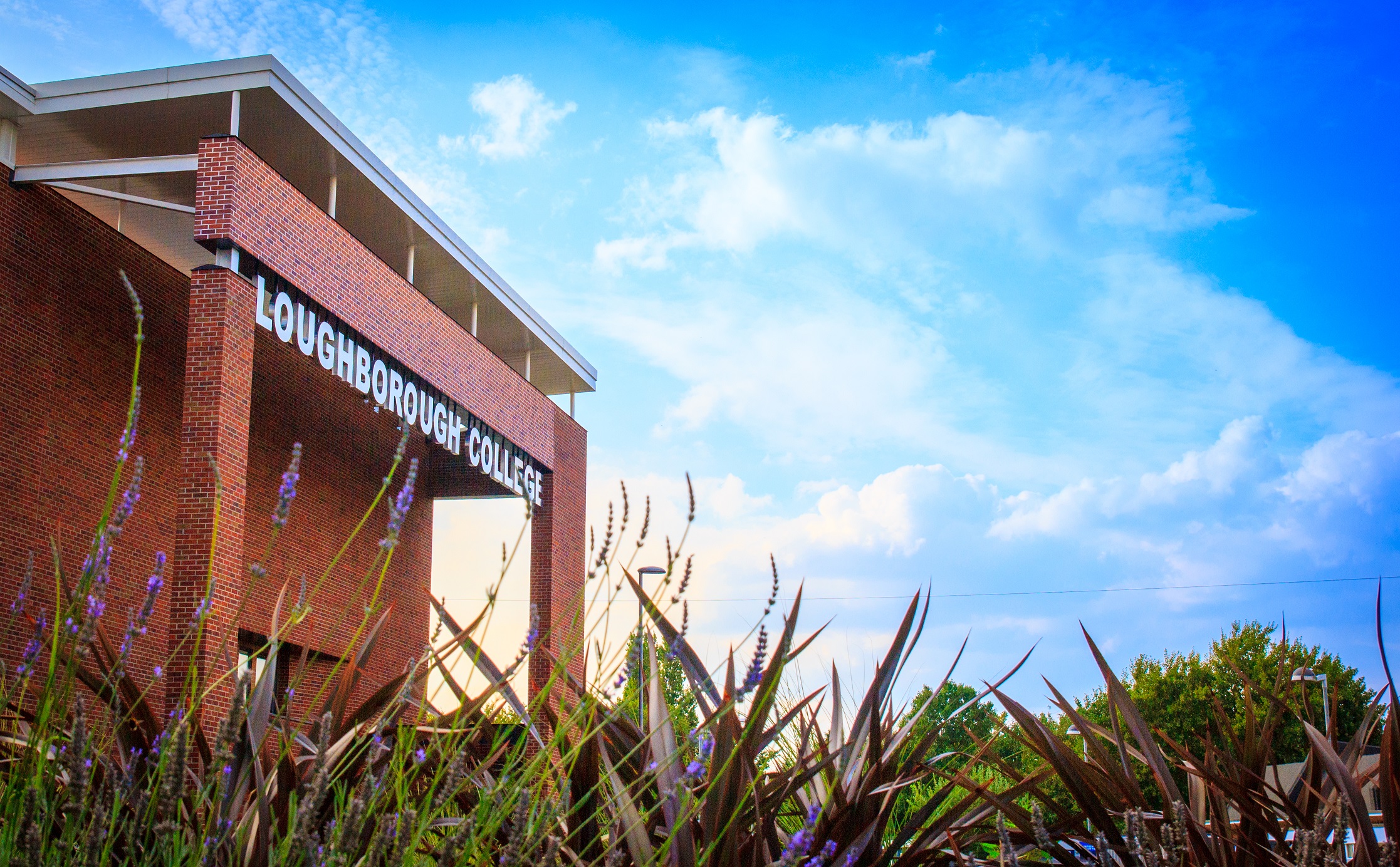 Sobre
Loughborough College
Established in 1909, Loughborough College is a UK Home Office Tier 4 Sponsor and has an outstanding reputation for providing high quality education in the heart of England.

Loughborough College has welcomed students from around the world for over 40 years. We offer English Language Programmes, International Foundation Programme, A-Levels, Undergraduate Degree Programmes, Teacher Training and a range of BTEC vocational programmes. Our progression rate is high with students progressing to Top 30 UK universities.

Undergraduate students can study on our HND/C Programmes, Foundation Degree, Top UP Degree and BSc Sports degree programmes. Our higher education programmes are run in partnership with Loughborough University, Nottingham Trent University, University of Derby, University of Warwick and Pearson. In recognition of our high quality undergraduate provision the college was awarded GOLD by the Teaching Excellence Framework (TEF) in June 2019.

The college is centrally located in the UK, about 90 minutes from London by train. There are around 11,000 students studying at the college. With brand new state-of-the art facilities, on site accommodation and outstanding student success, it is little surprise that an increasing number of students are choosing to study at Loughborough College.


Alojamiento
Student Residence
En el campus universitario
Apartamento compartido
Otros servicios
Ayuda para la tramitación de visado
Traslado y recogida en el aeropuerto o estación ferroviaria
Instalaciones para estudiantes con discapacidades
Orientación al estudiante
Deportes
Baloncesto
Danza
Fútbol
Natación
Tenis
Atletismo
Voleibol
Buceo
Bádminton
Ballet
Béisbol
Ajedrez
Escalada
Golf
Hockey
Danza jazz
Tenis de mesa
Squash
Karate
Actividades
Arquitectura
Danza
Cine
Literatura
Música
Sauna/Salud y bienestar
Teatro
Arte/pintura
Historia del arte
Cocina
Turismo cultural (teatros, museos, etc.)
Moda
Geografía
Senderismo
Visitas a lugares históricos
Historia
Filosofía
Fotografía
Actividades en el campus
Voluntariado
Actividades sociales para estudiantes universitarios
Acontecimientos deportivos profesionales
Actividades culturales locales (festivales, etc.)
Cursos
Cursos de Inglés general
94% 13 Opiniones
This course is for students aged: 16-70
Improve your English for professional or everyday use. These classes are designed to develop your communication skills in the key proficiencies of reading, writing, speaking, and listening, whilst also advancing your knowledge of English grammar, vocabulary, and pronunciation.
Cursos de Inglés con fines académicos
93% 9 Opiniones
This course is for students aged: 16-70
IELTS English:

Improve your IELTS score and prepare for university. These classes are designed to enhance your knowledge of academic English, whilst improving your overall language skills and developing your exam techniques.
Opiniones
Lo que dicen los estudiantes
Ordenar por:
Obtenga Precio
|
Powered by CoursePricer
Obtenga Precio