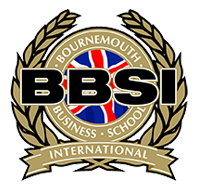 Avon House, 26-28 St Peter's Road - Bournemouth
BBSI was founded in 1992 with the aim of providing quality courses to international students and professionals seeking to build or improve their career. We are still following this aim.
BBSI is a year-round specialised English language school providing career-building courses to adult international students. Our range of courses include general English, business English, vocational courses in mainly business subjects, university preparation courses in mainly business subjects, and individually tailored courses for groups and individuals. All our courses are aimed at learners who are looking for quality tuition that will enable them to progress their career as wells as their study skills and job skills. Our aim is to offer our education and training in a professional and stimulating environment that provides the learner with the best possible support to achieve their goals.
We run English and business English courses at a range of different language levels. Courses are designed in modular format, so that students can enter a course at any time of the year. Training focuses on developing the 4 language skills, speaking, listening, reading and writing, as well as developing grammar and building vocabulary. Students can also study for and sit the IELTS examination and various Cambridge English examinations.
---
Football/Soccer
Volleyball
Host family accommodation
In hotel/guesthouse
Student Residence
Further academic studies available on campus
Film
Cultural tourism (theater, museum, etc.)
Historical sightseeing
On campus events
University student social events
Local cultural events (festivals, etc.)