(Philadelphia | United States )
BridgePathways at Philadelphia University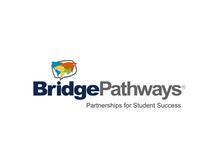 4201 Henry Avenue
,
Philadelphia
(
view map
)

About
BridgePathways at Philadelphia University
Founded in 1884, Philadelphia University offers an innovative academic experience that is active, collaborative and connected to the real world - a valuable competitive advantage in the workplace.

An outstanding faculty of scholars, practitioners and industry partners educate students in more than 60 quality undergraduate and graduate programs. PhilaU's location combines a beautiful residential campus setting with all of the academic and social opportunities available nearby in historic, bustling downtown Philadelphia.


Institutional Mission Statement
Philadelphia University is a student-centered institution that prepares graduates for successful careers in an evolving global marketplace.

By blending the liberal arts and sciences, professional studies, interdisciplinary learning, and collaborations in and out of the classroom, students learn to thrive in diverse and challenging environments.

Our students are encouraged to form supportive relationships with each other as well as faculty, staff, and alumni in an academically rigorous setting that is focused on intellectual and personal growth. Philadelphia University is an experiential learning community where integrity, creativity, curiosity, ethics, responsibility, and the free exchange of ideas are valued.
Courses
English Academic preparation
0% 0 Reviews
This course is for students aged: 10-70
Weekly Hours: Intensive 25+ hrs/wk, General 15-25 hrs/wk
Location Type: University campus
English Pathway Programs
0% 0 Reviews
This course is for students aged: 10-70
Location Type: University campus
Weekly Hours: Intensive 25+ hrs/wk, General 15-25 hrs/wk
Brochures
Reviews
This school hasn't been reviewed
Get Price