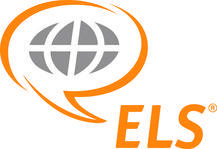 ELS/Tampa is located at the University of Tampa, walking distance to the Riverwalk, hotels, restaurants and major city attractions. Students enjoy the close distance to the beaches, shopping and theme parks. The weather is warm all year long. The University of Tampa offers many different dining options, fitness facilities, and a swimming pool. Please note: Only students who have already applied for admission, have been conditionally accepted, or are concurrently applying for admission to the University of Tampa may enroll in the ELS program at UT.
---
ELS at the University of Tampa
| | |
| --- | --- |
| This course is for students aged: | 16-70 |
| Levels: | Basic, Intermediate, Advanced |
| Weekly Hours: | Intensive 25+ hrs/wk |
For students seeking admission to a college or university outside of your home country, the ELS English for Academic Purposes program provides you with the English language and academic skills you need to accomplish your goal. Complete Level 112 of the program and receive an official certificate recognized by more than 650 colleges and universities confirming that you have achieved the English language proficiency required for admission.

- Apply for conditional admission to any of our 650+ partner universities
- Get one free conditional application to any of our Host Institutions
- Receive free university counseling while studying at ELS
- Receive an academic transcript
- Receive a certificate of completion that fulfills the English language requirement for admission to our partner schools within the country of study
| | |
| --- | --- |
| This course is for students aged: | 16-70 |
| Weekly Hours: | Intensive 25+ hrs/wk |
| Class Sizes: | One-to-One, Medium, 6-10 students, Large, 11-20 students, Small, 2-5 students |
The English for Executives Program is intended for the junior or mid-level professional who wants to combine general English practice along with career-specific communication training.
This program offers four 50-minute interactive group lessons, combined with our regular morning program classes and three personalized 50-minute one-to-one lessons each day. The course length may be two or four weeks, beginning on any of the 26 year-round Intensive English program start dates. ELS will provide assistance with housing arrangements when requested.
| | |
| --- | --- |
| This course is for students aged: | 16-70 |
| Levels: | Advanced, Intermediate, Basic |
| Class Sizes: | One-to-One |
Super Intensive English Program
The ELS Super Intensive English Program is the fastest way to improve your English proficiency. This course combines highly concentrated, one-to-one instruction and a curriculum targeted specially to your individual needs.
Courses are individually designed, based upon level of English ability and desired language use and outcomes, as well as the time available for study. This program can begin on any Monday and may last from one week to four weeks or more. The Super Intensive Program consists of 15, 20, 25, 30 or 45 private, 50-minute lessons each week. This program is taught on a Monday to Friday schedule. ELS will help you with housing arrangements when requested.


Super Intensive Plus
For maximum results in just one week, the Super Intensive Plus Program is the best choice for any busy executive. This challenging course consists of 70 lessons, each of which lasts for 50 minutes.
Combined in-class instruction and out-of-class cultural activities generally are taught from Monday through Sunday. Super Intensive Plus is ideal in preparation for an important business presentation or meeting in an English-speaking situation. Because of the intense pace of this program, intermediate English skill is highly recommended. ELS will help you with housing arrangements when requested.