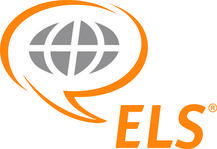 Rutgers, The State University of New Jersey-Camden is located in the heart of the beautiful Camden Waterfront neighborhood, which attracts more than three million tourist every year. The university's campus is secure and comfortable, with a strong feeling of family and community. According to the research in the 2015-2016 Annual Campus Security & Fire Safety Report, Rutgers-Camden maintains a superior safety record - the strongest among New Jersey's four year institutions. Rutgers-Camden is also less than 3 kilometers from the center of historic Philadelphia. Public transportation is reliable and easy to use. Student are able to enjoy Philadelphia's music, theatre, museums, professional sports, shopping and restaurants. ELS/Philadelphia-Camden is only a 10-minute subway train ride from downtown Philadelphia. The campus is conveniently located two hours from New York City, two and a half hours from Washington, D.C., and less than one hour from Atlantic City on the Jersey shore.
---
2016 ELS Rutgers-Camden Brochure (Chinese Simplified)
2016 ELS Rutgers-Camden Brochure (English)
| | |
| --- | --- |
| This course is for students aged: | 16-70 |
| Levels: | Basic, Intermediate, Advanced |
| Weekly Hours: | Relaxed 10-15 hrs/wk, General 15-25 hrs/wk |
(Semi-Intensive English)
If you want to learn English while still having time to visit local cities and attractions, the ELS Semi-Intensive English program is perfect for you! You will take classes in the morning and have afternoons free to explore and use your improving English.
The development of important language skills and elements, such as listening, speaking, pronunciation and vocabulary, allows you to communicate accurately and effectively.

(American Explorer Program)
If you are planning a short vacation and would like to include some English classes, our American Explorer Program is perfect for you!
Study English in the morning and enjoy the afternoons sightseeing and visiting local attractions while practicing your English in the process.
| | |
| --- | --- |
| This course is for students aged: | 16-70 |
| Levels: | Basic, Intermediate, Advanced |
| Weekly Hours: | Intensive 25+ hrs/wk |
For students seeking admission to a college or university outside of your home country, the ELS English for Academic Purposes program provides you with the English language and academic skills you need to accomplish your goal. Complete Level 112 of the program and receive an official certificate recognized by more than 650 colleges and universities confirming that you have achieved the English language proficiency required for admission.

- Apply for conditional admission to any of our 650+ partner universities
- Get one free conditional application to any of our Host Institutions
- Receive free university counseling while studying at ELS
- Receive an academic transcript
- Receive a certificate of completion that fulfills the English language requirement for admission to our partner schools within the country of study