(Florence | Italy )
L'Olivo Italiano | Scuola di Lingua e Cultura Italiana | Italian Language and Culture School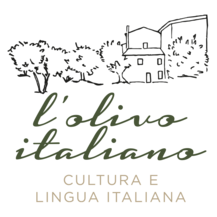 About
L'Olivo Italiano | Scuola di Lingua e Cultura Italiana | Italian Language and Culture School
In the green Tuscan countryside very close to Florence, we guide our students in the discovery of the Italian language and culture. An authentic experience to learn Italian by living Italy!
L'Olivo Italiano has bright, fully equipped classrooms inside a medieval charming building surrounded by beautiful olive trees, nestled in the countryside 4 km south of Florence, with a breathtaking view on his historical centre; the ideal point of departure for excursions to Florence, Siena, San Gimignano, Pisa, Rome.

Classes, suitable for all levels, are only held by qualified native Italian teachers and you speak Italian only from day one. Courses are not only language classes but true immersions in the Italian world and culture.

Lessons are never passive. Being active in class and having fun while learning allows for fast, tangible and long-term progress. We always encourage learners to practice oral language through pair works, dialogues, games, discussion topics, interviews, role-plays, presentations... Classes are composed by max. 9 persons. We use lots of teaching materials, which are authentic and regularly up-to-date, to make your learning experience effective and engaging.

Sports
Golf
Jazz dance
Riding
Tennis
Additional Services
Airport/Station transfer
Facilities for students with disabilities
Student counselling
Visa support
Accommodation
Host family accommodation
Host family accommodation without students of same native language
Own apartment
In hotel/guesthouse
Shared Apartment
On campus
Work and Further Studies
Further academic studies available on campus
Language and Au pair study
Work experience / internship with local companies
Activities
Architecture
Dancing
Film
Literature
Music
Theatre
Art / Painting
Art history
Cultural tourism (theater, museum, etc.)
Fashion
Hiking
Historical sightseeing
History
Oenology / Enotourism
Photography
On campus events
Volunteering
University student social events
Local cultural events (festivals, etc.)
Courses
Brochures
Reviews
What students are saying
Sort By:
Get Price