(Grahamstown | South Africa )
Acorn Institute: English Language School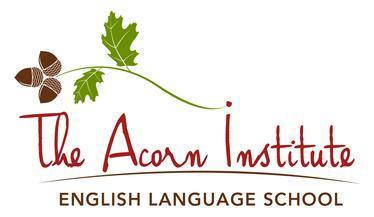 About
Acorn Institute: English Language School
A small, family-owned school in Grahamstown, South Africa - the Acorn Institute English Language School – offers world class English Language courses with individual approach. Our school is ready to meet our students' language learning needs.

Our courses are held in small classes, with a maximum of six students per class. This gives us opportunity to get to know our students personally and pay more attention to their progress.

The Acorn Institute is located in a historical farmhouse built around 1860 and it is close to the centre of the town with its shops, nightclubs, museums and restaurants. Moreover, not far from our school students can have a walk or a picnic in the Botanical Gardens.

Grahamstown is the educational centre of the Eastern Cape, home to a world renowned university and top government and private schools. Students come from all over Africa and around the world to take advantage of this ideal learning environment. Rhodes University currently host students from 70 different countries. The vibrant student life offers many opportunities for language practice.

The Eastern Cape is also known as the adventure province of South Africa. This means that there is much to keep students active and entertained when they are not busy with their studies. We are close to beaches, forests, mountains and game reserves. Tours and excursions are an important part of our students' learning they practice their language skills with native speakers in exciting new environment.

We hope that our students fall in love with the beauty of South Africa and enjoy the hosptality and warmth of her people while they learn English.
Activities
Geography
History
Hiking
Literature
Historical sightseeing
Volunteering
Dancing
University student social events
Film
Rock climbing
Music
Culture Shock presentation
Theatre
On campus events
Local cultural events (festivals, etc.)
Cultural tourism (theater, museum, etc.)
Photography
Work and Further Studies
Work experience / internship with local companies
Accommodation
On campus
In hotel/guesthouse
Host family accommodation without students of same native language
Host family accommodation
Sports
Golf
Mountaineering
Riding
Dance
Swimming
Climbing
Table tennis
Tennis
Chess
Squash
Surfing
Diving
Additional Services
Visa support
Student counselling
Facilities for students with disabilities
Airport/Station transfer
Water sports
Courses
Brochures
Reviews
What students are saying
Sort By:
Videos
This school hasn't added any videos
Get Price
|
Powered by CoursePricer
Get Price