(Stephenville | United States )
The Language Company - Stephenville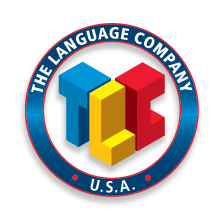 Tarleton State University, 1333 W Washington St
,
Stephenville
(
view map
)
About
The Language Company - Stephenville
For the authentic American western experience, TLC-Stephenville, Texas offers the best of country living next door to a modern metropolis of city culture. Stephenville is nationally ranked as one of the most desirable small towns to live in in America and is located only 70 miles from the Dallas/Fort Worth metropolitan area.

This friendly town is also known as the "Cowboy Capital of the World," due to its rich frontier history and its pedigree of many rodeo national champions. It is also well known as an area that produces some of the country's finest quarter horses. Do you enjoy outdoor activities such as hiking, water sports, amusement parks and horseback riding; all in scenery that will take your breath away? If so, welcome to the place where the only thing warmer than the Texas sun, is the welcome you will receive from the Stephenville community!

Host University:
Students accepted to TLC-Stephenville are offered a conditional letter of acceptance (CLA) to Tarleton State University. Students will be fully admitted to Tarleton State University upon receipt of all requirements for full admission.
Accommodation
Host family accommodation
On campus
Courses
General English
0% 0 Reviews
This course is for students aged: 16-70
Weekly Hours: General 15-25 hrs/wk
Foundations of English
Back to the Basics! TLC's Foundations of English course provides students the exceptional opportunity to build the foundation necessary for success in our Intensive English Program.

TLC's Foundations of English is flexible and meets the needs of all students who arrive with little or no English Language skills. Students learn English for a variety of reasons and Foundations of English is not a "one size fits all" program. The instructors and staff are prepared to meet the individual needs of each and every TLC student and provide what is necessary for all students to achieve success even if they have never spoken a word of English!

TLC's Foundations of English integrates both quality English language instruction with a variety of cultural opportunities. Students will be studying on campuses with other TLC students where they will practice their new language skills with both native English speakers and fluent peers alike!

TLC's Foundations of English provides reinforcement in learning English by providing time and support to all students to develop English. At TLC, we value success for our students. Studying English for the first time is a big challenge and by beginning language study with Foundations of English students will not only meet the challenge, but exceed it!

TLC's friendly and service oriented staff is ready to coordinate a wide range of services to make sure everything from the admissions process to cultural and classroom experiences at TLC guarantees success.

Benefits:
Students will begin their study of English on campuses with other TLC students and native English speakers which exposes them to various English learning experiences.

Students will be immersed in American culture as well as experiencing the cultures of fellow students from around the world. Students will receive a strong foundation in English which will facilitate further English study.


General English 19hrs/week

General English is for students who want to come to the United States to learn English but not necessarily attend a university after completion. TLC's General English integrates the development of listening and speaking skills, structural accuracy, and everyday communication. If your goal is to be able to successfully communicate English in everyday situations, TLC's General English course is for you!

Class Size: English Works classes are small. The smaller class size allows all participants greater attention from the instructor and allows all students plenty of time to talk. TLC is ready to help individuals sharpen conversational English with these small evening classes.

Schedule: English Works classes take place two evenings a week which allows students the opportunity to achieve personal English language goals while maintaining a busy personal lifestyle.
Program Theme: English Works is designed for students who want to learn English to succeed in both career aspirations and social life.

Advanced Proficiency Level
Many students who complete TLC Level 9–the highest level in TLC's Intensive Program–choose to remain at TLC for further study of specific aspects of English. Many of these students are preparing for post-graduate study at an American university and would like to study more extensive English to prepare for their advanced or graduate study at the university. For these students, these TLC centers have designed their
Advanced Proficiency Level courses to meet these needs and special requests.

Intensive English 25hrs/week
TLC's academic Intensive English Program is carefully designed to help you achieve your language learning goals. The full-time Intensive English program meets Monday through Friday. The equivalent of twenty-five, 50 minute lessons is offered each week. Classes include structure and speaking, reading, writing, and core-plus courses. The optional sixth lesson a day may be used for homework, lab, or test study. A TLC instructor is present for this sixth hour study hall.

Intensive English Part Time 15hrs/week (not available for F-1 visa students)

Business English
0% 0 Reviews
This course is for students aged: 16-70
Levels: Advanced, Basic, Intermediate
Business English

TLC's Business English is designed for students who wish to improve their general English skills as well as their ability to use the English language in the Business and Marketing fields. This program will explore business cultural practices and help to improve the student's communication skills in specific areas of business. The program will include courses in listening, speaking and grammar as well as four, field-specific courses addressing various topics related to the language of business. These will include such topics as Business and Marketing, Leadership and Teamwork, Finance and Accounting, and Correspondence, Reports, and Presentations.
Professional English
0% 0 Reviews
This course is for students aged: 16-70
Levels: Advanced, Basic, Intermediate
Class Sizes: Large, 11-20 students, Medium, 6-10 students, One-to-One, Small, 2-5 students
Professional English

English for Professionals
These private, customized programs are designed for people who need specific English skills for business, but have limited time to study. Participants can return to their jobs quickly, having mastered the necessary English language skills. Programs can be designed to address the English language needs in particular fields such as Petroleum English, English for the Telecommunications Industry, or English for technology business.
Brochures
Reviews
This school hasn't been reviewed
Pictures
Videos
This school hasn't added any videos
Get Price