(Charleston | United States )
The Language Company - Charleston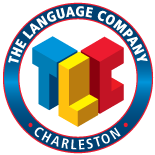 600 Lincoln - 1700 Blair Hall
,
Charleston
(
view map
)
About
The Language Company - Charleston
Welcome to TLC-Charleston! Charleston is a small, safe and friendly town in central Illinois. With a population of 21,039, Charleston has much to offer TLC students. Attend numerous local cultural events, visit President Abraham Lincoln sites including original log cabins, and enjoy the recreational areas and farms of the Midwest. Journey to the nearby cities of Chicago, Indianapolis, Saint Louis and Springfield for major league sporting events, world class shopping and theatre. There are year-round activities to enjoy!
Additional Services
Airport/Station transfer
Student counselling
Visa support
Accommodation
Host family accommodation
Own apartment
Activities
Cultural tourism (theater, museum, etc.)
On campus events
Professional Sports events
Local cultural events (festivals, etc.)
Courses
General English
0% 0 Reviews
This course is for students aged: 16-70
Levels: Advanced, Basic, Intermediate
Class Sizes: Large, 11-20 students, Medium, 6-10 students, One-to-One, Small, 2-5 students
Weekly Hours: General 15-25 hrs/wk
Foundations of English
Back to the Basics! TLC's Foundations of English course provides students the exceptional opportunity to build the foundation necessary for success in our Intensive English Program.

TLC's Foundations of English is flexible and meets the needs of all students who arrive with little or no English Language skills. Students learn English for a variety of reasons and Foundations of English is not a "one size fits all" program. The instructors and staff are prepared to meet the individual needs of each and every TLC student and provide what is necessary for all students to achieve success even if they have never spoken a word of English!

TLC's Foundations of English integrates both quality English language instruction with a variety of cultural opportunities. Students will be studying on campuses with other TLC students where they will practice their new language skills with both native English speakers and fluent peers alike!

TLC's Foundations of English provides reinforcement in learning English by providing time and support to all students to develop English. At TLC, we value success for our students. Studying English for the first time is a big challenge and by beginning language study with Foundations of English students will not only meet the challenge, but exceed it!

TLC's friendly and service oriented staff is ready to coordinate a wide range of services to make sure everything from the admissions process to cultural and classroom experiences at TLC guarantees success.

Benefits:
Students will begin their study of English on campuses with other TLC students and native English speakers which exposes them to various English learning experiences.

Students will be immersed in American culture as well as experiencing the cultures of fellow students from around the world. Students will receive a strong foundation in English which will facilitate further English study.

Intensive English 25hrs/week
TLC's academic Intensive English Program is carefully designed to help you achieve your language learning goals. The full-time Intensive English program meets Monday through Friday. The equivalent of twenty-five, 50 minute lessons is offered each week. Classes include structure and speaking, reading, writing, and core-plus courses. The optional sixth lesson a day may be used for homework, lab, or test study. A TLC instructor is present for this sixth hour study hall.

Intensive English Part Time 15hrs/week (not available for F-1 visa students)
English Exam Preparation
0% 0 Reviews
This course is for students aged: 16-70
Levels: Advanced, Intermediate
Academic Test Preparation
The Academic Test Preparation course is designed to help students navigate the variety of testing requirements for admission to American universities, such as TOEFL, GRE, GMAT, iTEP and IELTS tests. Courses cover the following topics: advanced grammar and reading review, test question analysis, test-taking strategies, practice tests, and analysis of test results.


Professional English
0% 0 Reviews
This course is for students aged: 16-70
Levels: Advanced, Basic, Intermediate
Class Sizes: Large, 11-20 students, Medium, 6-10 students, One-to-One, Small, 2-5 students
Weekly Hours: Relaxed 10-15 hrs/wk, General 15-25 hrs/wk, Intensive 25+ hrs/wk
Special Program - English for Professionals
Executive One-on-One
Executive Mix
Executive Group

English for Professionals

These private, customized programs are designed for people who need specific English skills for business, but have limited time to study. Participants can return to their jobs quickly, having mastered the necessary English language skills. Programs can be designed to address the English language needs in particular fields such as Petroleum English, English for the Telecommunications Industry, or English for technology business.
Brochures
Reviews
This school hasn't been reviewed
Get Price