(Montreux | Switzerland )
Swiss French School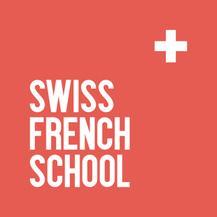 About
Swiss French School
Want to learn French in a fun, effective and natural way? Look no further than Swiss French School. Choose to study in one of four fantastic locations all based in the south- west region of Switzerland.

Established in 1986, Swiss Learning group is one of the most respected French language schools in the Riviera region. Swiss French School offers unparalleled French language instruction to students of all levels, including DELF and DALF exam preparation. As well as this, our agents will make sure you are fully organised for your stay (no matter how long or short it may be) by helping you find flights, airport transfers, accommodation, visa support and any other element that will ensure you make the most out of your experience with us.

Our courses are designed to inspire, motivate and support students to develop the language, skills and confidence they need to use French effectively in today's competitive world. We offer various group language courses so that you can find the one that best suits your specific requirements. In order to guarantee the best teaching quality, our group classes are limited to a maximum of 8 participants.

Finally, we pride ourselves on being the only Swiss language school to offer you the advantage to prepare for your language experience already and boost your confidence before your arrival. Be ahead of the game and enjoy the benefits of our Swiss Distance Learning Method.

For more information, head on over to our website or give us a call!
Accommodation
In hotel/guesthouse
Student Residence
Shared Apartment
On campus
Own apartment
Host family accommodation without students of same native language
Host family accommodation
Activities
Cultural tourism (theater, museum, etc.)
Film
Art / Painting
Music
On campus events
Theatre
University student social events
Local cultural events (festivals, etc.)
Additional Services
Visa support
Student counselling
Airport/Station transfer
Courses
General French
100% 1 Review
This course is for students aged: 18-70
Weekly Hours: General 15-25 hrs/wk
Location Type: Town/City
Levels: Basic, Intermediate, Advanced
Class Sizes: Medium, 6-10 students
Intensive Course
Optimal choice if you want to improve your general linguistic communication skills, learn and experience Swiss culture and still have free time. Classes take place in the mornings, so that you can make the most of your time off in the afternoons and take part in the organised activities. Highlights of this course: - Levels from beginner (A1) to advanced (B2) - Duration from 2 to 48 weeks - 20 lessons per week. A group of min 4 students max 8 students.

French online
0% 0 Reviews
This course is for students aged: 18-70
Levels: Basic, Intermediate
LEARN FRENCH ONLINE WITH OUR INTERACTIVE LESSONS
Online French Lessons from the comfort of your own home

- Our online French course consists of interactive lessons that teach you new vocabulary and grammar using real life situations.
- The course develops your knowledge of the language with reading and listening activities.
- 60% of the activities are aimed at strengthening speaking skills and the voice recording system allows you to play your voice back in order to compare and analyze your speech.
- These French lessons also have periodic checkpoints where you can confirm what you have learned.

GREAT SUPPORT
Studying French online doesn't mean you miss out on human contact! Your academic advisor and the language assistants are here for you, whether you study at home or anywhere else. Help is never more than a phone call or an email away!
Tailor made French courses
0% 0 Reviews
This course is for students aged: 18-70
Weekly Hours: General 15-25 hrs/wk
Levels: Basic, Intermediate
Flexible intensive Course
Helps you to learn new concepts whenever you can and immediately practice those concepts in interactive activities. Then you consolidate it by applying them in real teacher-led conversation classes and workshops. This method is based on the approach of ongoing encouragement, motivation and guidance that you need to leap forward in a quick pace.Highlights of this course: - Levels from beginner (A1) to advanced (B2) - Duration from 2 to 24 weeks - 15 lessons per week (6 lessons in-class in mini-groups of max 5 people & 9 lessons on Interactive Multimedia Platforms)

Example 10 weeks: Flexible Intensive Option: 15 hours per week | 10 weeks | 4555 CHF

Program includes:
Activity Fee
Application Fee
Books and Supplies
Tuition
Registration Fee
Brochures
Reviews
What students are saying
Sort By:
Videos
This school hasn't added any videos
Get Price