(Glasgow | Scotland )
Articulate Language Camps - Summer Camps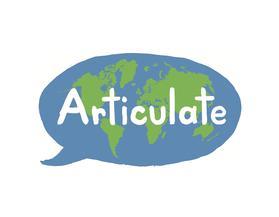 About
Articulate Language Camps - Summer Camps
• 7 or 14 day summer camp for young people aged 12-17.
• Learn with young people from all over the world to learn English, French, Spanish, German and Italian.
• Take part in digital media projects like film-making and animation, and outdoor adventure activities.
• Learn alongside young native speakers of your studied language and make friends that will last a lifetime.

Articulate Language Camps is an award-winning, exciting language school in the heart of Scotland which is run by teachers who are passionate about helping the world to communicate and making learning meaningful, relevant and fun.

Our one week or two week International Camp brings together young people aged 12-17 from all over Europe and beyond to share their language and their culture. With options to learn English, French, Spanish, Italian and German and native speakers of all five languages attending our camp, our campers can teach one another and practise their speaking and listening skills in an authentic way.

With project-based morning language lessons in small groups, campers receive personalised tuition from qualified and experienced native teachers. Each day has a different grammar and vocabulary focus which campers then put into practice at the end of the lesson through a digital media project. Using film-making, animation, podcasting and even cookery, campers use their newly learned language in a realistic context.

Afternoons are filled with adventure and campers are in mixed nationality groups to ensure that everyone is making new friends from around the world. Whether they are conquering gravity on the climbing wall, playing capture the flag or competing on giant inflatables, they are having a great time and learning lots without even realising it. Our tutors work on target language with the campers before the activities so that there is always a multilingual feel to everything we do.

Campers also get the chance to visit some of Scotland's most beautiful places on excursions. Previous trips to Edinburgh have seen campers watch shows at the Fringe Festival, climb Arthur's Seat and have guided tours of the Scottish parliament. Other trips to Glasgow and Loch Lomond have also been a great success.

We are a small camp with no more than 35 campers per session. We make sure that every camper feels included, welcomed and comfortable and our staff consists of fluent speakers of all five of the languages we offer. Safety and our campers' well-being is always our top priority.

We know that parents and campers have many questions and there is lots more information about our summer camp on our website. You can find out about dates, prices, staff, activities, accommodation and even what food is available at camp.

Please get in touch with us with any questions. See you soon! À bientôt! ¡Hasta pronto! Bis bald! A presto!
Activities
Dancing
Film
Cultural tourism (theater, museum, etc.)
Hiking
Rock climbing
Local cultural events (festivals, etc.)
Courses
Brochures
IntCampBrochure2017.pdf

PDF | 4MB added 10.12.2016 Download
Reviews
What students are saying
Sort By:
Get Price