(London | England )
The Language Gallery - London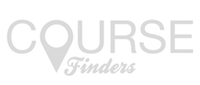 18 Southampton Place
,
London
(
view map
)
About
The Language Gallery - London
he Language Gallery (TLG) delivers high quality language courses at a number of locations worldwide. With campuses in London, Oxford, Manchester, Birmingham, Hannover and Toronto, we pride ourselves on our internationalism and our interactive approach to the learning process. All of our facilities are conveniently located at the centre of the cities in which they are located.

As part of an international student recruitment agreement between IBAT College Dublin and InterActive (a Global University Systems Company), The Language Gallery is also offering students the opportunity to study in Dublin, Ireland with IBAT College Dublin English School.

Our small class sizes enhance individual learning as you can benefit from personalised attention from tutors. Also, the strong sense of community at each campus means you will have no problems settling in, whichever destination you choose.

The Language Gallery, London:
Our main campus is at Southampton Place, close to Holborn underground station. As well as the tube station, there are plenty of bus links nearby.

The nearby Bloomsbury Square Gardens is the perfect place to relax between classes, whilst the wide range of restaurants, bars and coffee shops in the neighbouring streets will give you plenty of options to socialise. In addition, there is Holborn High Street, Fleet Street and Shoe Lane Library at your doorstep for you to explore.
Courses
Brochures
Reviews
This school hasn't been reviewed
Get Price
|
Powered by CoursePricer
Get Price