(Reno | United States )
University of Nevada - Reno - Intensive English Language Center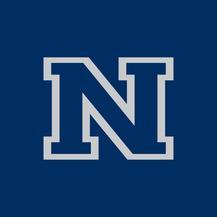 220 Edmund J. Cain Hall
,
Reno
(
view map
)
About
University of Nevada - Reno - Intensive English Language Center
Nationally Ranked Tier 1 University.

Live
the language in the beautiful American west!

Since 1982 the Intensive English
Language Center (IELC) at the University of Nevada, Reno has been providing
English language instruction to students preparing to pursue academic degrees
or for those who just want to improve their general English language skills.


The Intensive English Language Center
Has Three Main Goals:
Teaching the language and study skills necessary for
successful university level study
Introducing students to American culture and university
life
Helping students with the transition from ESL to
academic studies
The program consists of 20 hours of
instruction each week and includes language study and practice, as well as
cultural orientation. The class levels range from beginning to graduate level.
Beginning courses emphasize basic vocabulary and grammar and teach
communication for everyday situations. Intermediate and advanced-level courses
focus on writing, listening, speaking, and reading skills for academic
purposes. These levels include a variety of short, content-based courses and
seminars that introduce students to the style of teaching in the United States.

Academic skills emphasized

Comprehensive orientation program

Experienced teaching staff, all with MA or Ph.D.

Orientation and academic advisement

Six levels of instruction; 12-15 students per class

5, 8, 10 and 16 week programs

Certificate of Program Completion from university

CEA Accredited and member of American Association of Intensive
English Programs (AAIEP)
Organized
Activities
Comprehensive orientation program

Friendship Family Program

Conversation Partner Program

International Women's Network

International Student Mentor Program

Active International Club

Local excursions to historic sites and attractions

Year-round student receptions, dances, parties, and
banquets

Organized hiking, skiing and sightseeing trips
 Little About Us...
The University of Nevada, Reno (UNR)
is a fully accredited public university established in 1874. As the oldest
institution of higher education in the state of Nevada, the university has a
long tradition of academic excellence. Students can choose from a full-time
intensive English program and more than 145 degree programs at the
undergraduate, masters, and doctoral levels. The university's diverse student
body of approximately 18,000 students come from all over the United States and
includes over 800 international students and researchers representing more than
70 nations.
Why
you should study at the University of Nevada, Reno
Ranked as Tier One among American's Best National
Universities by the U.S. News & World Report

Scholarships and graduate assistantships available

Many of Nevada's programs are ranked in the top 100
"best schools" in the U.S. News & World Report
including clinical psychology, environmental engineering, earth science,
civil engineering and speech pathology

High quality education at a competitive price

MBA program is ranked No. 21 in the United States by BusinessWeek
Conditional Admission at the undergraduate level for
students who have not met the English requirement
Scenic campus located four blocks from downtown on a
hill overlooking the city
The
Reno-Tahoe Area
The University of Nevada, Reno is an
ideal location to study. Students are always impressed with the beauty of the
Reno-Tahoe area. The city of Reno, located on the northwestern edge of the
State of Nevada, has long been famed as the "Biggest Little City in the
World". With a population of approximately 500,000 the region offers the
advantages and excitement of a major urban area along with the quality of life
found in a safe, small, friendly community.
One-hour drive from Lake Tahoe resort area

Four-hour drive from beautiful San Francisco,
California
Limitless summer and winter recreation including world
class skiing only 20 minutes from campus, as well as boating, hiking, golf
and much more

Spectacular mountain views

Ideal dry climate; sunny days and cool nights

Four distinct seasons with over 300 days of sunshine
per year
University
Facilities & Services
Fully equipped & modern recreation center with
Olympic size pool and climbing wall

Free access to internet and computer labs

Newly built, state-of-the-art library

Student Health Center

Cafeterias, restaurants and snack bars

Art gallery, theater, concerts, and special lectures

Writing, tutoring and math center available for
students of all levels
Fully staffed International Student Office with
advisors
Housing

The university is home to eight on-campus
dormitories with options ranging from double rooms to apartment style living.
For those who choose not to live on campus there are numerous nearby apartments
available within walking distance of the University.
Historical and modern residence halls located on campus

Many low-cost apartments near the university campus

Meal plans at dining rooms and cafes/snack bars

Opportunities to meet American and international
students

Experience American culture by living with Americans
Sports
Climbing
Football/Soccer
Golf
Hockey
Riding
Skiing
Tennis
Diving
Snowboarding
Hang gliding
Ski touring
Additional Services
Water sports
Airport/Station transfer
Facilities for students with disabilities
Student counselling
Visa support
Work and Further Studies
Student legally permitted to work / earn money during course
Further academic studies available on campus
Activities
Dancing
Film
Literature
Music
Sauna / Wellness
Theatre
Art / Painting
Art history
Cultural tourism (theater, museum, etc.)
Fashion
Geography
Hiking
Historical sightseeing
History
Philosophy
Photography
On campus events
Volunteering
University student social events
Rock climbing
Professional Sports events
Culture Shock presentation
Local cultural events (festivals, etc.)
Courses
Brochures
Reviews
What students are saying
Sort By:
Get Price