(Auckland | New Zealand )
The Campbell Institute - Auckland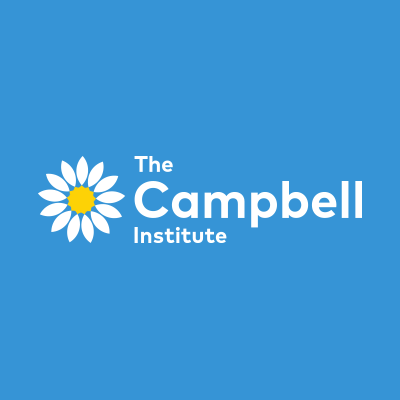 Level 1, 3 Broadway
,
Auckland
(
view map
)
About
The Campbell Institute - Auckland
Campbell opened its new Auckland campus in Newmarket in January, 2018. The new campus is significantly larger than the previous campus and offers a range of new course offerings including pathway courses into ACG schools and New Education Group vocational training colleges.

Newmarket is on the fringe of the central city and is a major transport hub for buses and trains. It is also regarded as one of the premier shopping and entertainment districts in New Zealand.

The Campbell Institute is a member of Study Auckland, a network of 200+ education providers in Auckland, all of which host international students.
Courses
General English
0% 0 Reviews
This course is for students aged: 14-0
Weekly Hours: General 15-25 hrs/wk
Location Type: Town/City
Levels: Upper Intermediate, Advanced, Basic, Intermediate
Class Sizes: Large, 11-20 students, Medium, 6-10 students
General English is an intensive course designed for students who wish to improve their English for communication, work, or travel purposes. Classes are organised according to English level, which is determined by our own internal testing system.

General English covers reading, writing, listening and speaking for communication and is taught at all levels from beginner to advanced. Extra workshops and modules are also available, including pronunciation, writing, and English for business.

All students at Campbell receive free weekly 1:1 language workshops as part of their programme.
English Pathway Programs
0% 0 Reviews
This course is for students aged: 10-70
Class Sizes: Medium, 6-10 students, Small, 2-5 students, Large, 11-20 students
Levels: Advanced, Upper Intermediate, Intermediate
Weekly Hours: Intensive 25+ hrs/wk
Location Type: Town/City
The Campbell Institute supports learners developing their English skills as they advance to vocational studies at a number of New Education Group vocational providers, such as Yoobee School of Design, New Zealand School of Tourism, NZMA, New Zealand Institute of Sport, as well as Le Cordon Bleu New Zealand. At the end of the programme students sit an external English language exam, for which Campbell offers a discounted fee.
Brochures
Reviews
This school hasn't been reviewed
Videos
This school hasn't added any videos
Get Price