(Genova | Italy )
Scuola Tricolore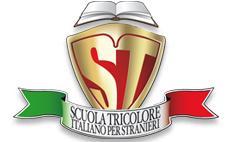 About
Scuola Tricolore
Scuola Tricolore
Genoa

Scuola Tricolore is situated in Genoa a captivating, unspoilt city with a truly
Italian flavour. Learn Italian in Genoa and spend days wandering back in time
through the medieval streets of the city. In the scenic centre of Genoa, just a
short walk from the seafront. Students do not come to Italy only to study Italian
and learn about Italian culture, but they also come to relax, mingle, eat,
drink and laugh. Thus, Scuola Tricolore is about studying Italian with good
taste and lots of fun and interaction.

The courses & Leisure

We offer all year round a wide range of Italian courses: standard group
courses, individual lessons, combined courses - both group and individual. For special needs we provide crash courses,
weekend classes, specialised conversational classes, Italian + cooking courses and University and exam preparation courses. Long-term courses are offered at special discounted
rates. The school is also an official CILS exam centre.

In addition we offer numerous leisure activities and excursions, like wine
tastings, cooking courses, hiking tours, sailing trips, city walks, free
seminars, Italian movies and more. Discover Genoa with our special tours:
guided tour of historical specialty stores of Genoa, and the Historical Churches of Genoa.
Additional Services
Airport/Station transfer
Student counselling
Visa support
Accommodation
Host family accommodation
Own apartment
In hotel/guesthouse
Activities
Cooking
Hiking
Historical sightseeing
History
Courses
Brochures
Reviews
What students are saying
Sort By:
Videos
This school hasn't added any videos
Get Price